Lyon Béton and designer Bertrand Jayr have teamed up once more to bring you Strut, a multi-use table that's a hybrid of a gueridon and a coffee table. The glass tabletop crosscuts the concrete pedestal, creating a stage for showstopping decorative items and other objets d'art.
Let your decorations set the scene
The glass tabletop bisects the concrete pedestal a few centimeters from the top, creating two distinct display levels. This unique feature invites you to use this table as a stage.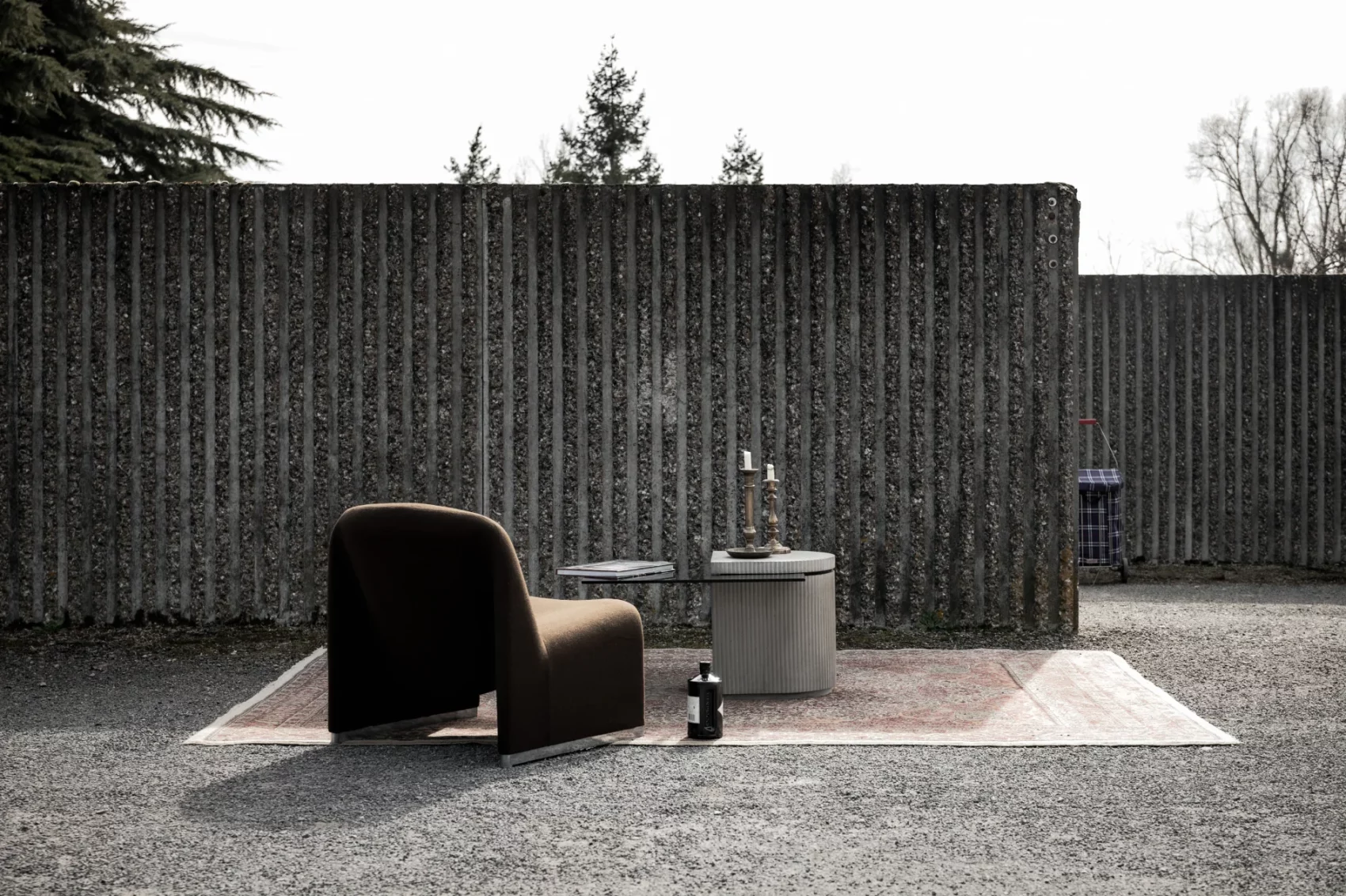 Strut is made up of basic geometric shapes. Its intersecting circles and squares merge and complement one another.
Furniture you can't help but touch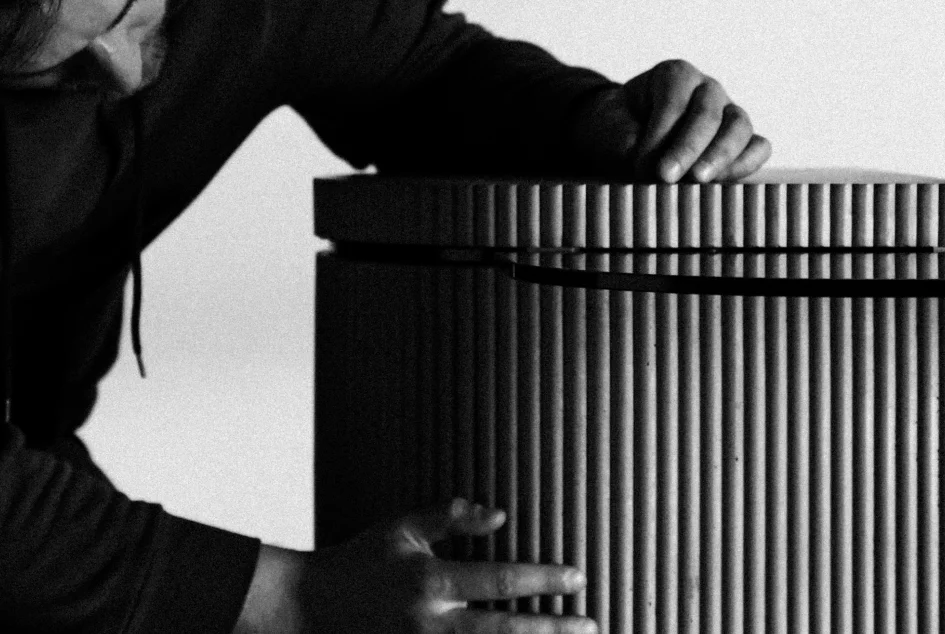 Choosing a motif or a texture is never easy. The fluting of the pedestal, at once gently curving and intensely rhythmic, lends this table an undeniable visual appeal. But our designer set out to create a texture that's also tactile and auditory. Run your hand along the side, and you'll see what we mean.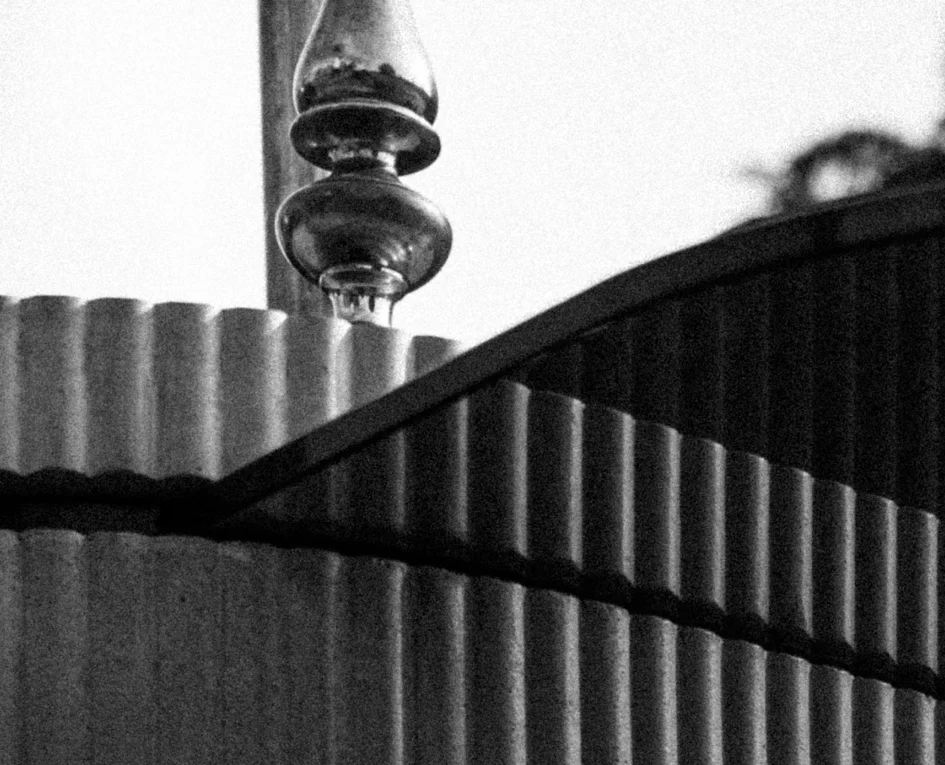 Shadow, light and transparency
With every new piece of furniture we design, we pay special attention to the way it interacts with light. As usual, our designer has pulled off a tour de force. The pairing of textured curves and smooth surfaces – further enhanced by the transparent, tinted tabletop – revels in the interplay of shadow and light. When you lay your eyes on a Strut, you never see the same table twice.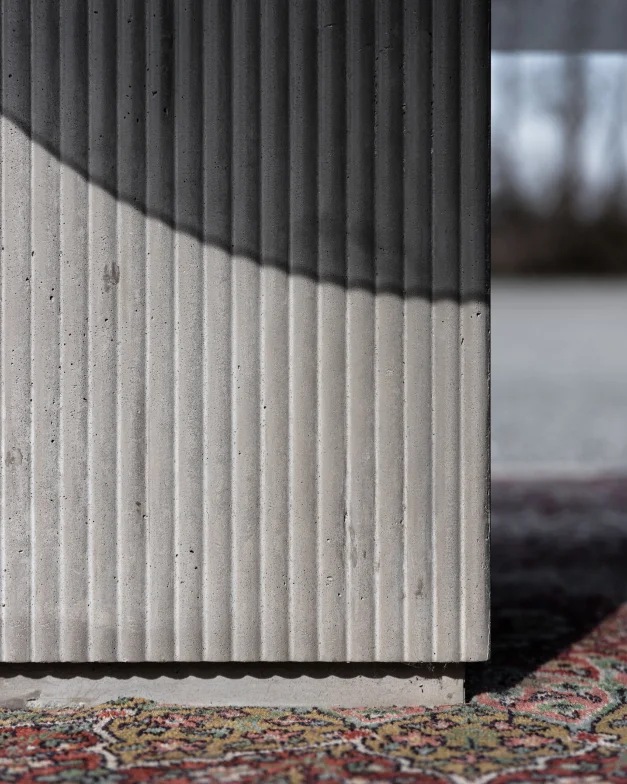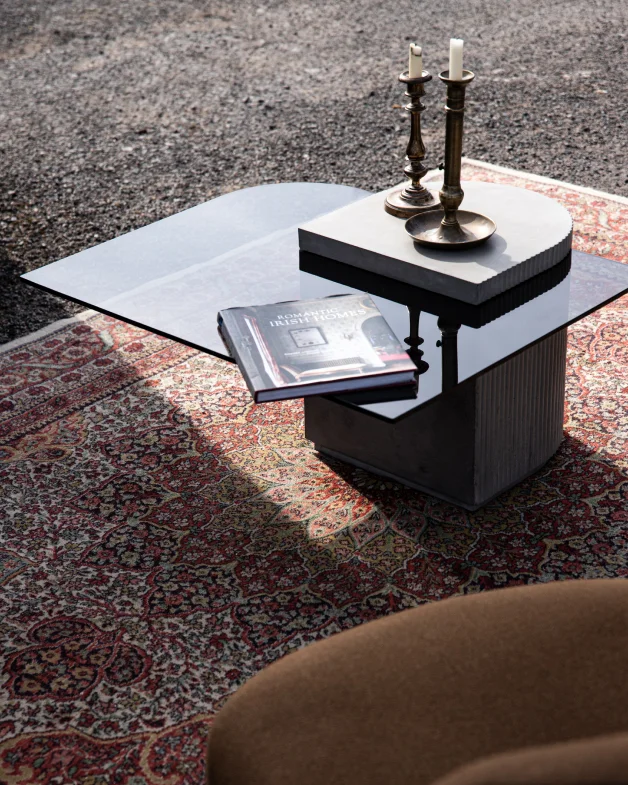 Compass and ruler
The play of contrasting curved and flat surfaces lends this table a perpendicular identity. This makes it a perfect fit for many interiors, from hotel lobbies to private living rooms. The reversible glass tabletop maximizes the adaptability.