We noticed that you were on the American continent, would you like to be redirected to our US site?
Description
The concrete Perspective XL coffee table will enhance your living room with his elegant and modernistic shape, mixing a metal frame with a concrete table top. With a square shape, this table is compatible and can be placed anywhere in your home.
Dimensions

Technical
specifications
Material
fiber concrete / steel
Finition
colorless water and oil repellent matt varnish / powder coated, soft touch
Dimensions
100 x 100 x 30 cm
Care Instruction
do not use abrasive materials or solvents on surface. Apply protective wax or oil regularly.

A bottle of impregnating agent against stains is included with this furniture. It considerably prevents oil, grease, and water from penetrating the concrete.
Eco-participation
EUR 5.58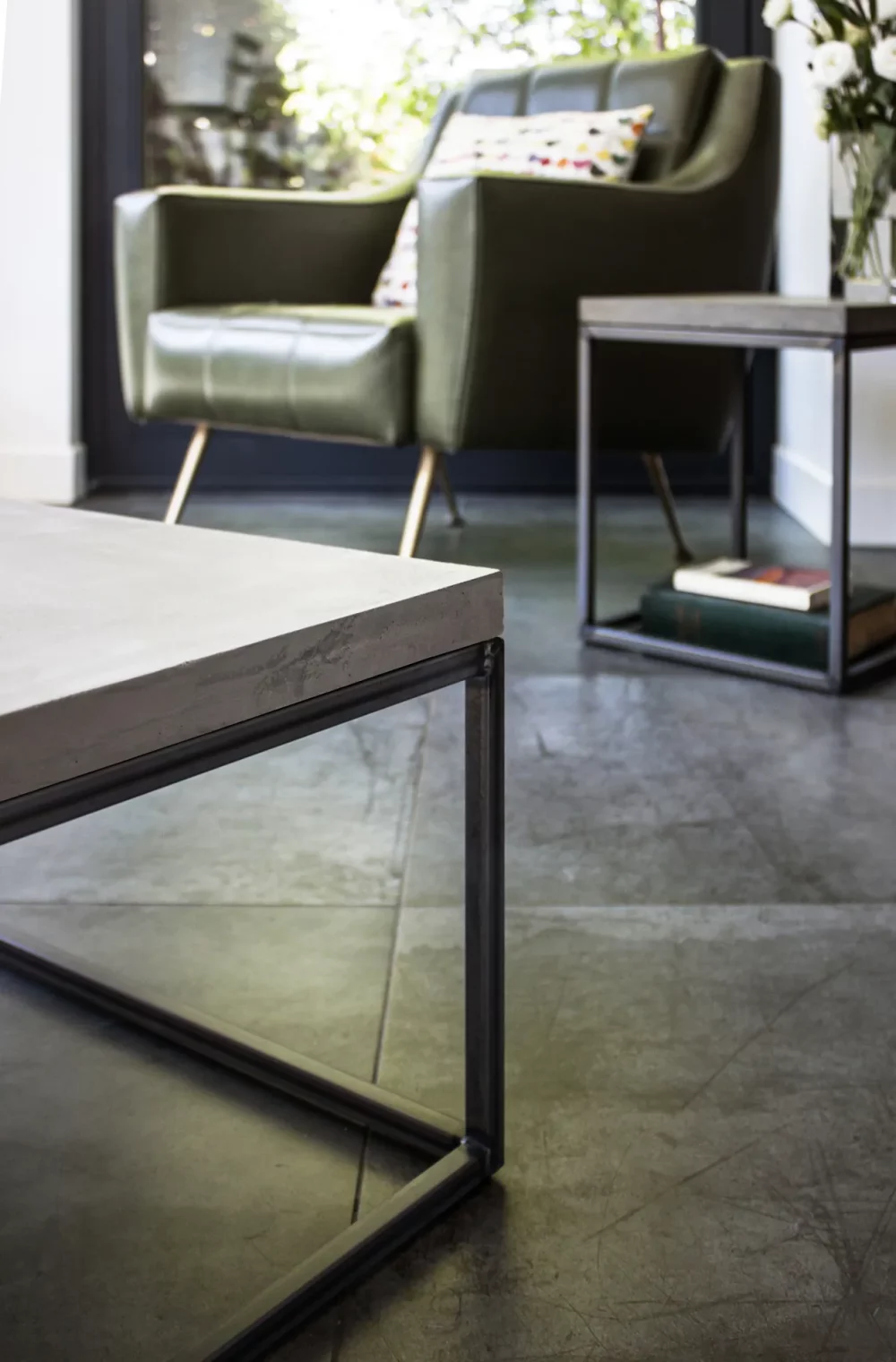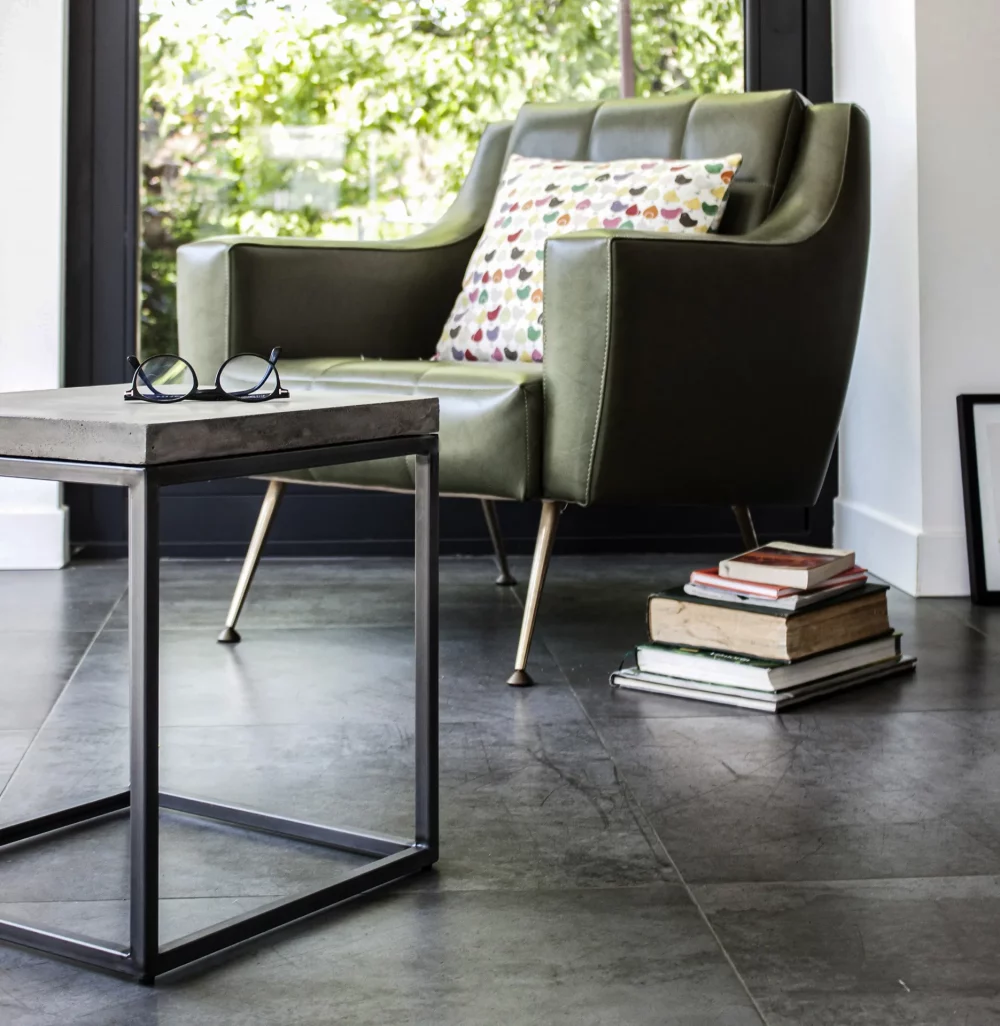 Raw look & feel. Careful craftmanship.
Products that may interest you.