Founded in 1861 in Lorraine, France, DEMATHIEU BARD is today one of the main French players in the construction and real estate development sector. The company is recognized for its technical expertise and its savoir-faire, particularly in the field of complex constructions and engineering structures in France and abroad.

In December 2021, DEMATHIEU BARD brings together the regional entities of its Infrastructure – Civil Engineering, Building and Real Estate activities in the new office building just completed by the Group in Villeurbanne.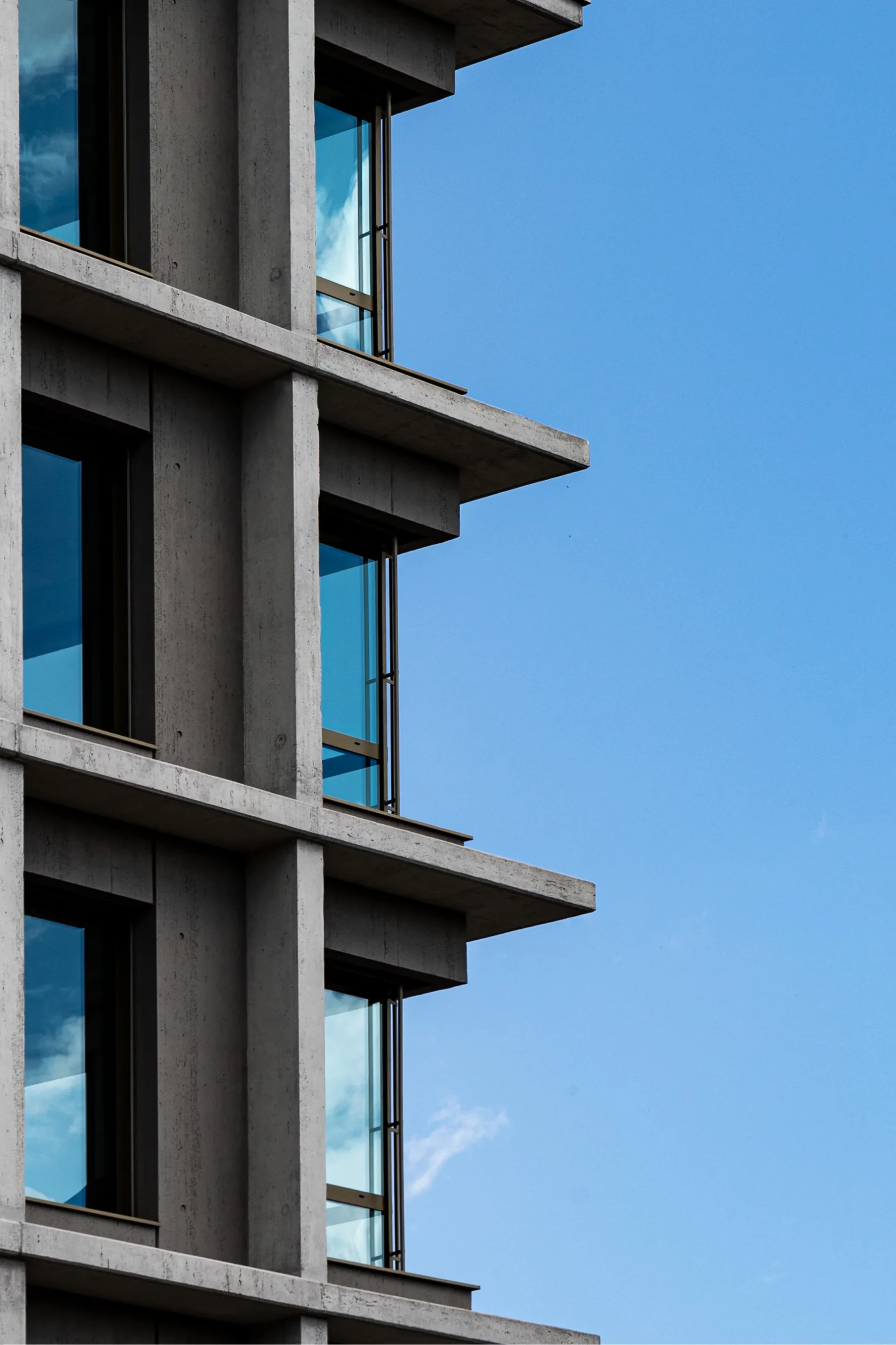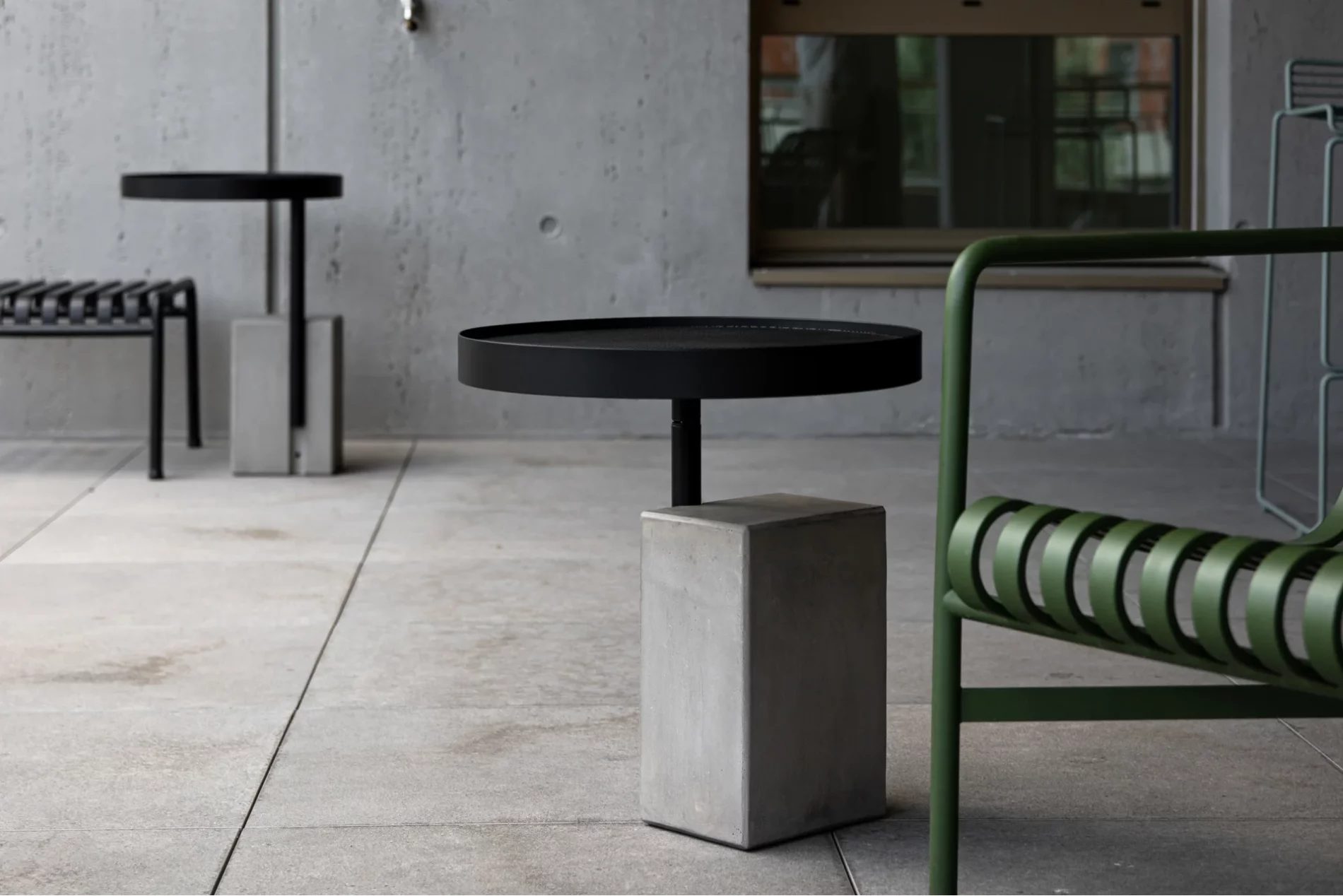 Our TWIST pedestal tables with swivel top
The DEMATHIEU BARD managers, accompanied by the Z Architecture firm, visited us to decorate their new office space with concrete furniture. Beyond the material, it seems to us that it was the style of our products that convinced them.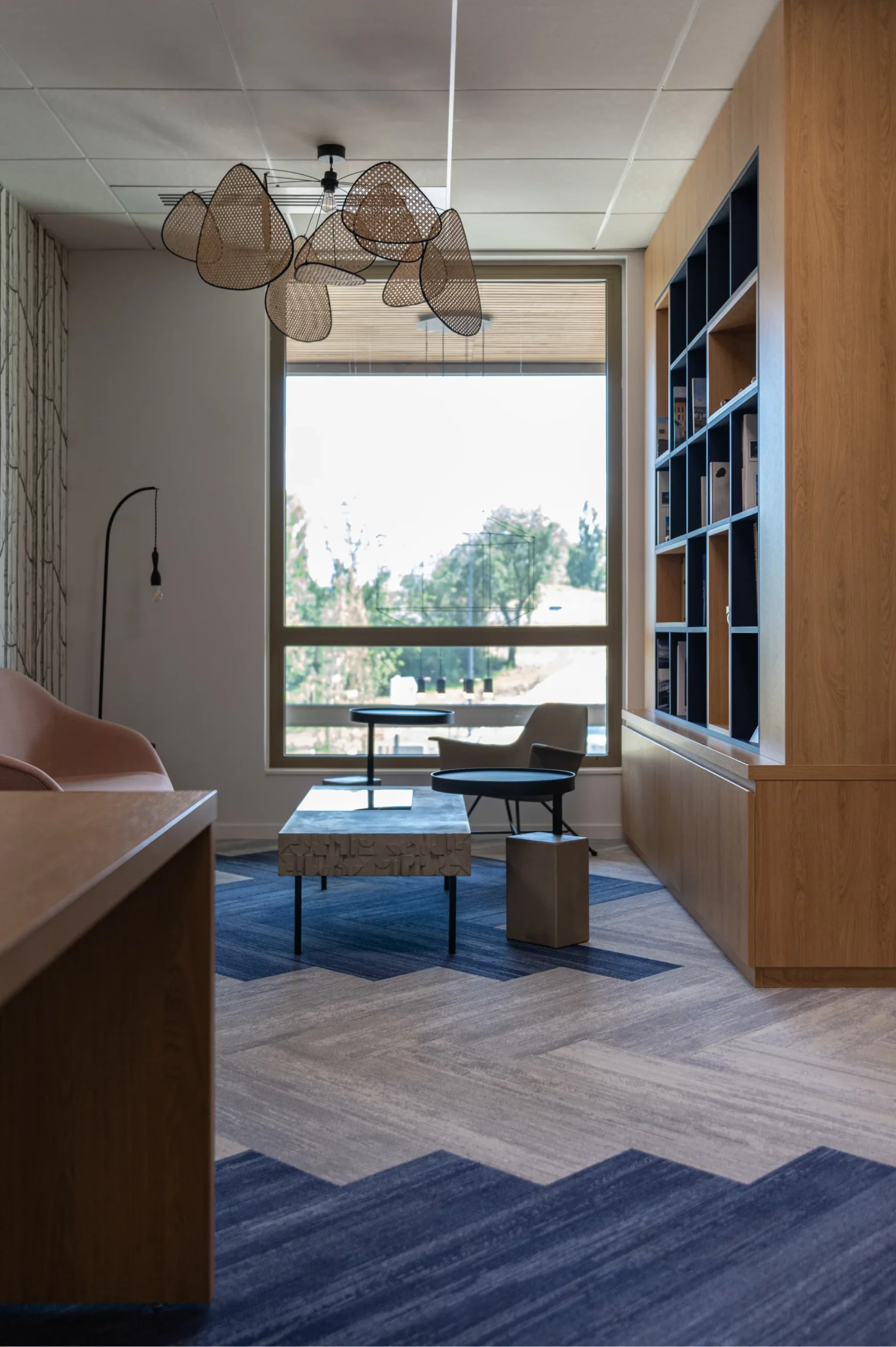 In the center of a small waiting room, our Curb coffee table is enthroned with a Hauteville rocking chair and pedestal tables with swivel tops from the Twist collection.
As these last ones are made to resist to weather conditions, we moved them on the large terrace for an outdoor photo shoot with chairs and stools from Hay, Palissade collection. We must admit that this association works very well.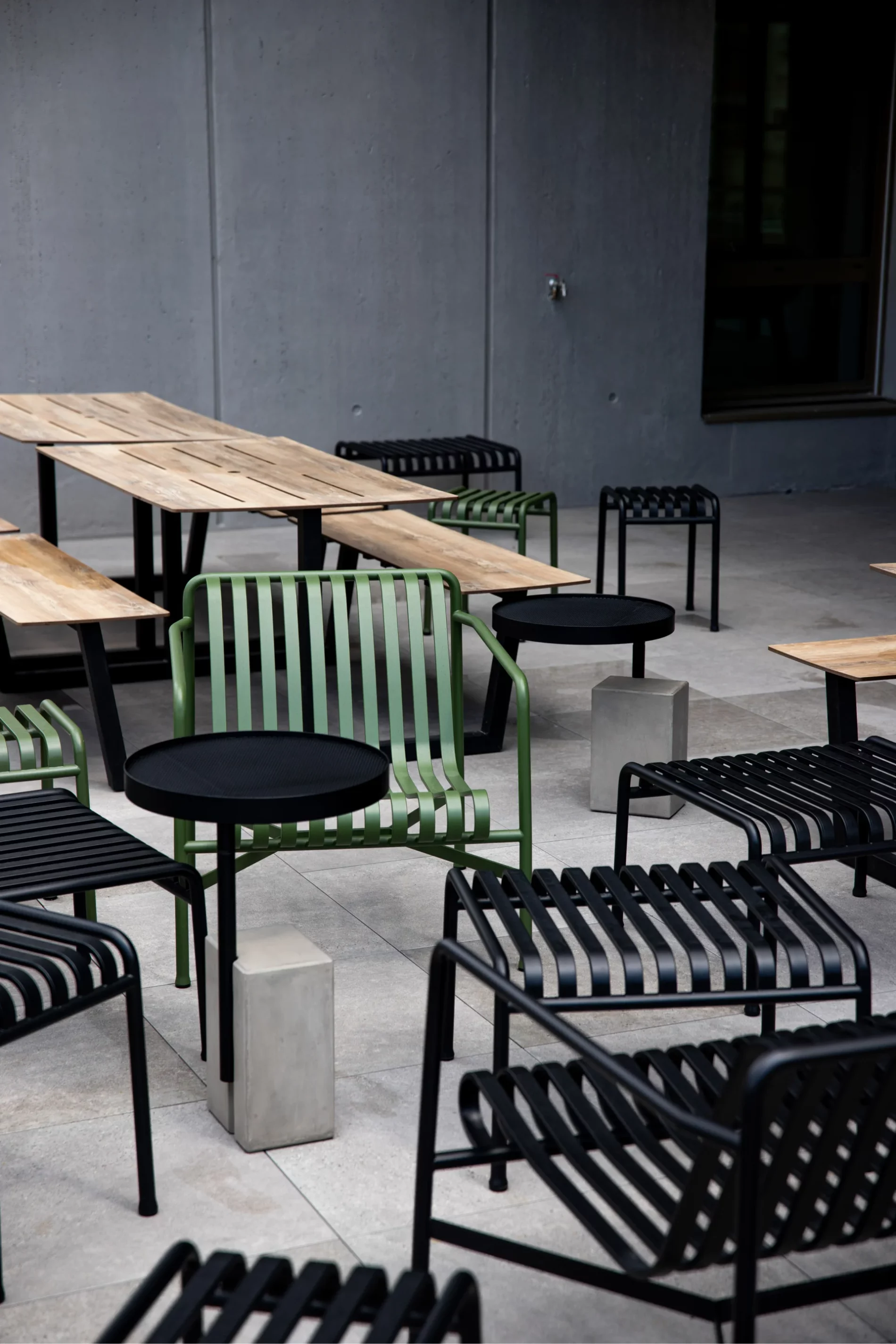 In the restaurant area, 4 bar stools welcome employees for a lunch at the counter.