At 3 bis rue Villeneuve in Lyon's 4th arrondissement, Studio Evol's offices are located on the ground floor of a typical building of the Croix-Rousse district: high ceilings with a mezzanine that houses a brainstorming room; stone walls and concrete posts that are left unfinished; a choice of sober materials that work very well together; and all of a sudden, an explosion of colours that you bump into when you come into the place.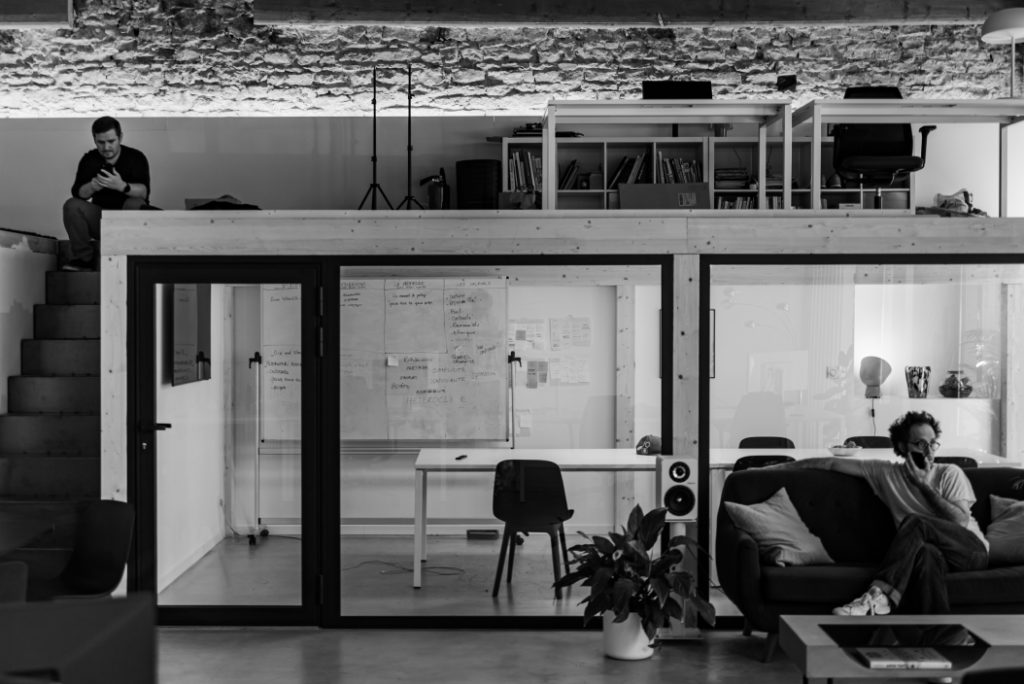 The Lyon-based artist Poter has slapped a superb mural on a wall of the studio. It is thanks to him that we met Jean-Frédéric from Studio Evol.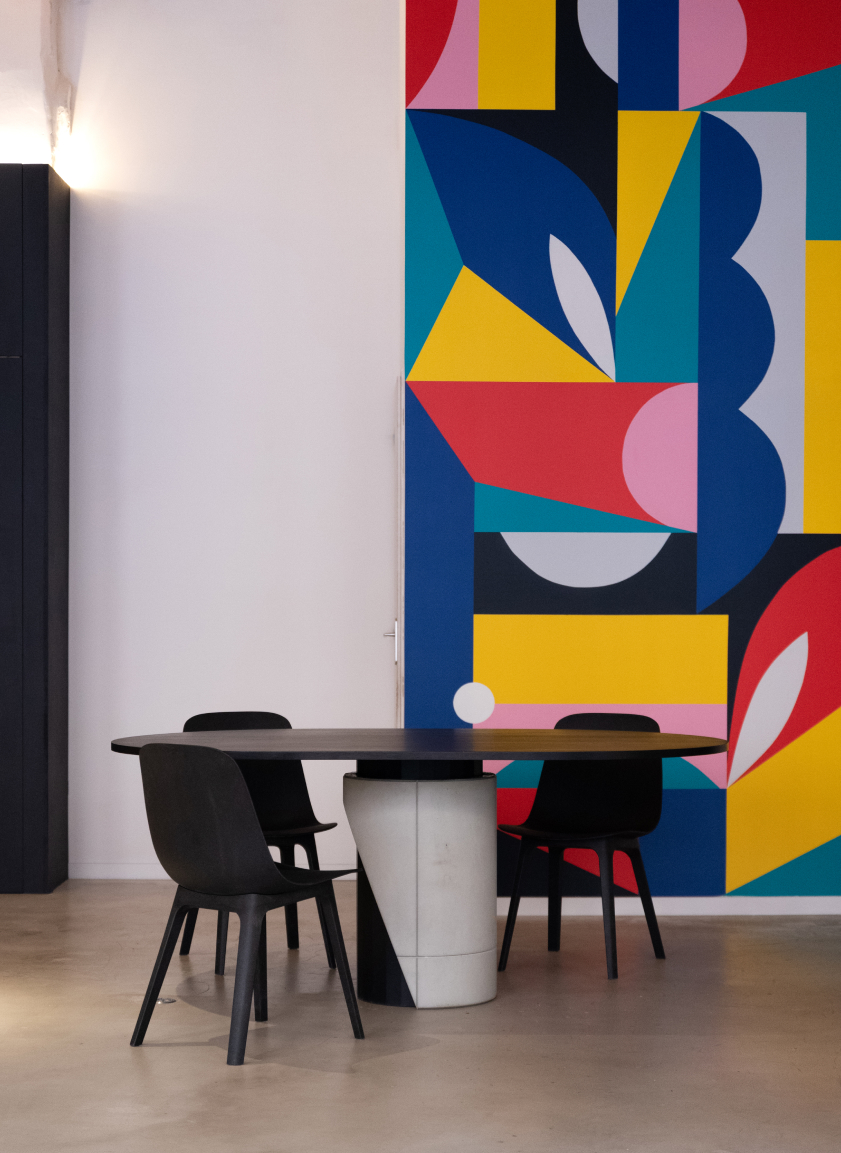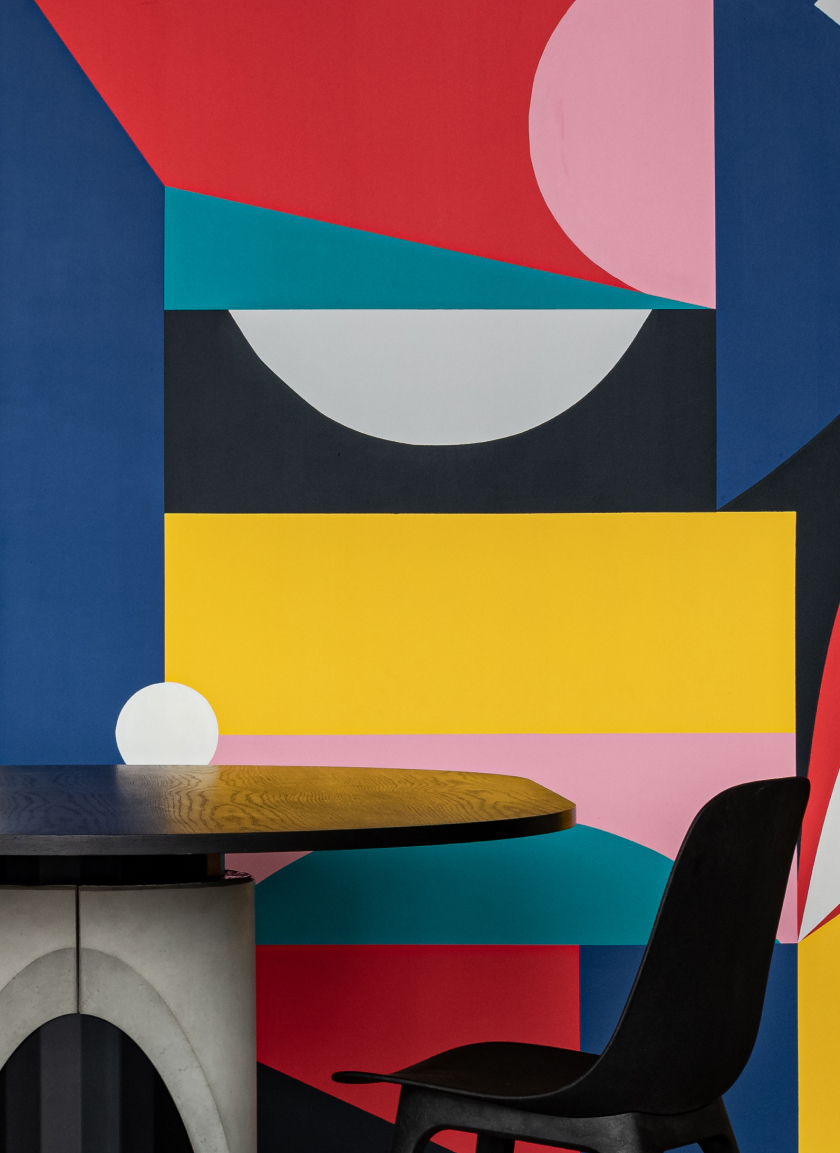 Our concrete dining table
The power of this work of art is a perfect complement to the rigorous shapes and lines of our Sharp concrete dining table designed by Bertrand Jayr. The black-stained wooden top and the light-coloured concrete base contrast with the vivid colours cherished to the artist.
The table made such an impression in this place that it was hard to take it back.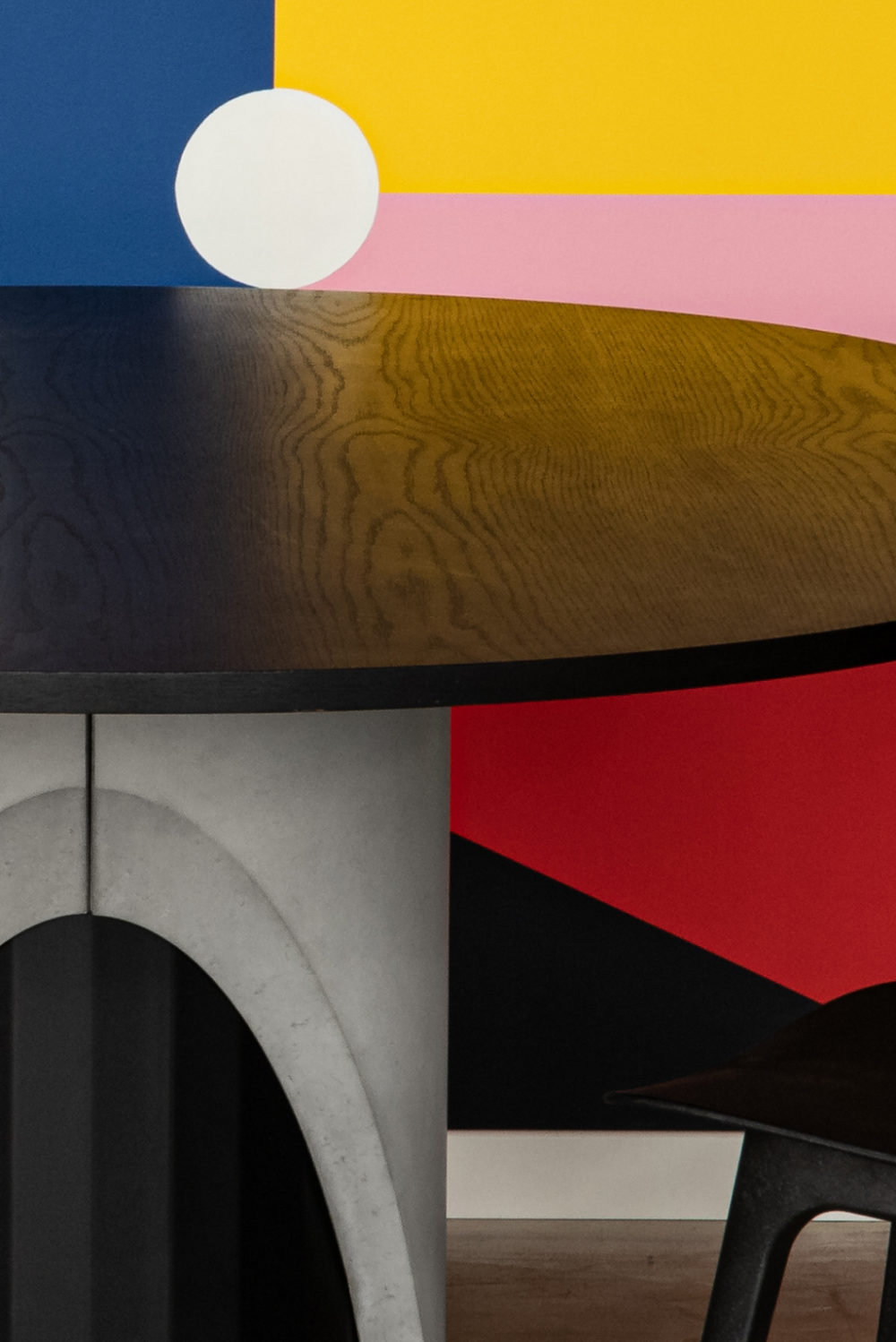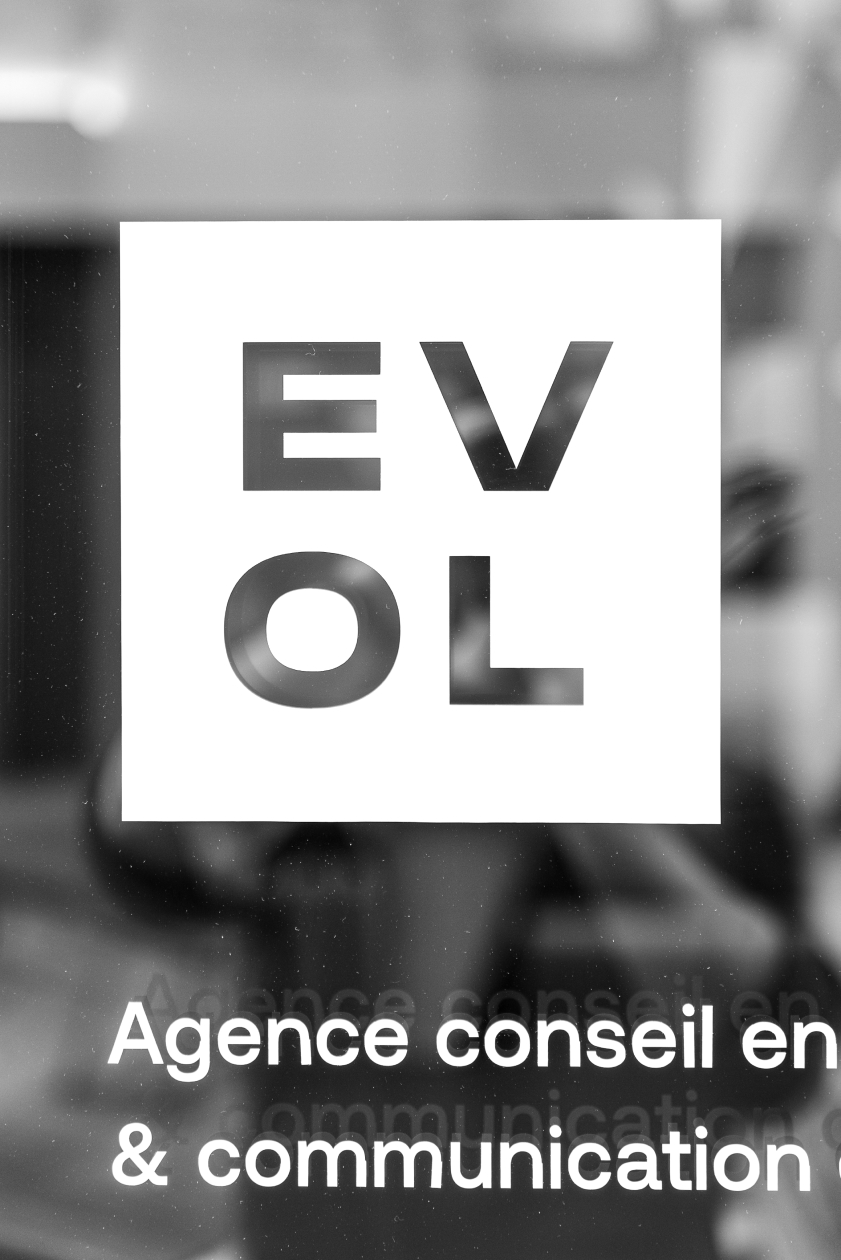 Studio Evol is a creative and communication agency that likes to accompany brands in the long term. If you're looking for a real partner to develop your brand, it's worth giving them a call.
studio-evol.fr
Poter expresses himself primarily in the street: skate parks, facades, basketball courts, metal roller blinds, trucks. His unique style, his colours and his XXL patterns do not go unnoticed. We love the power of his constantly renewed works.
instagram