This collection is like a tasting menu: each new bite is a surprise.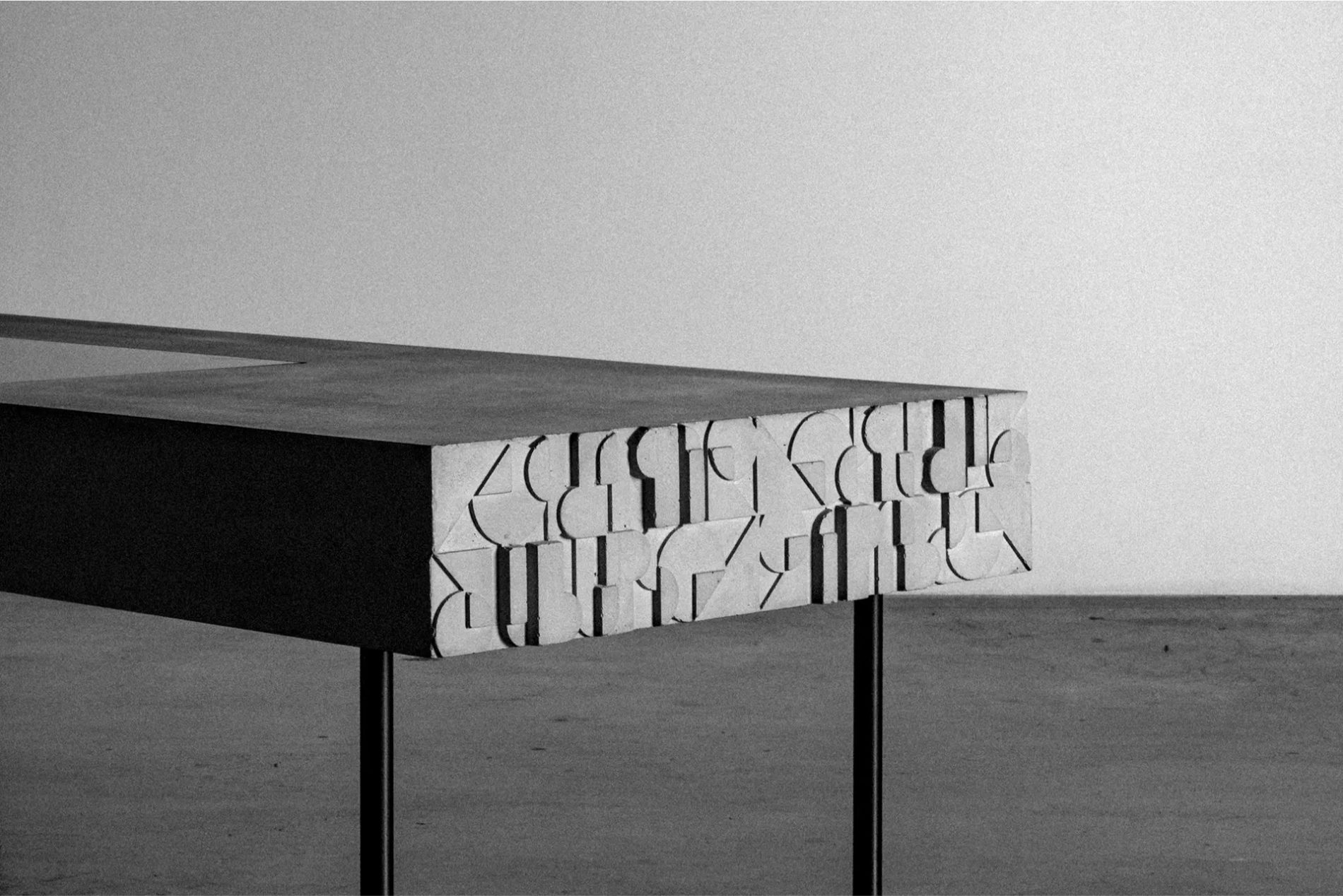 Gourmets of design love to be surprised by details. Furniture of the Curb collection can't be taken in with just one glance. Each of their faces is unique and impacts differently the scenography of your interior. It is up to you to choose the orientation of these pieces of furniture accordingly.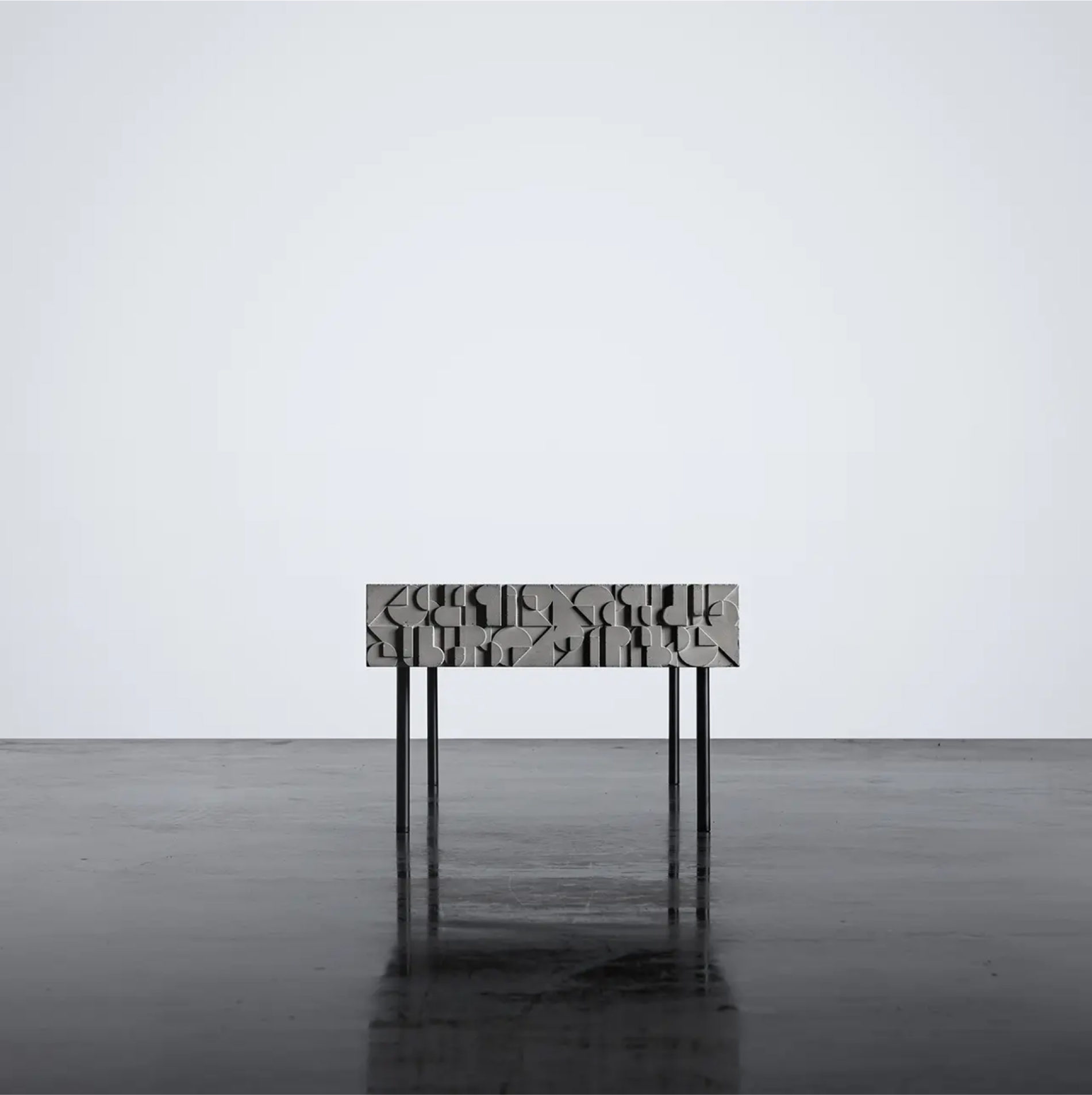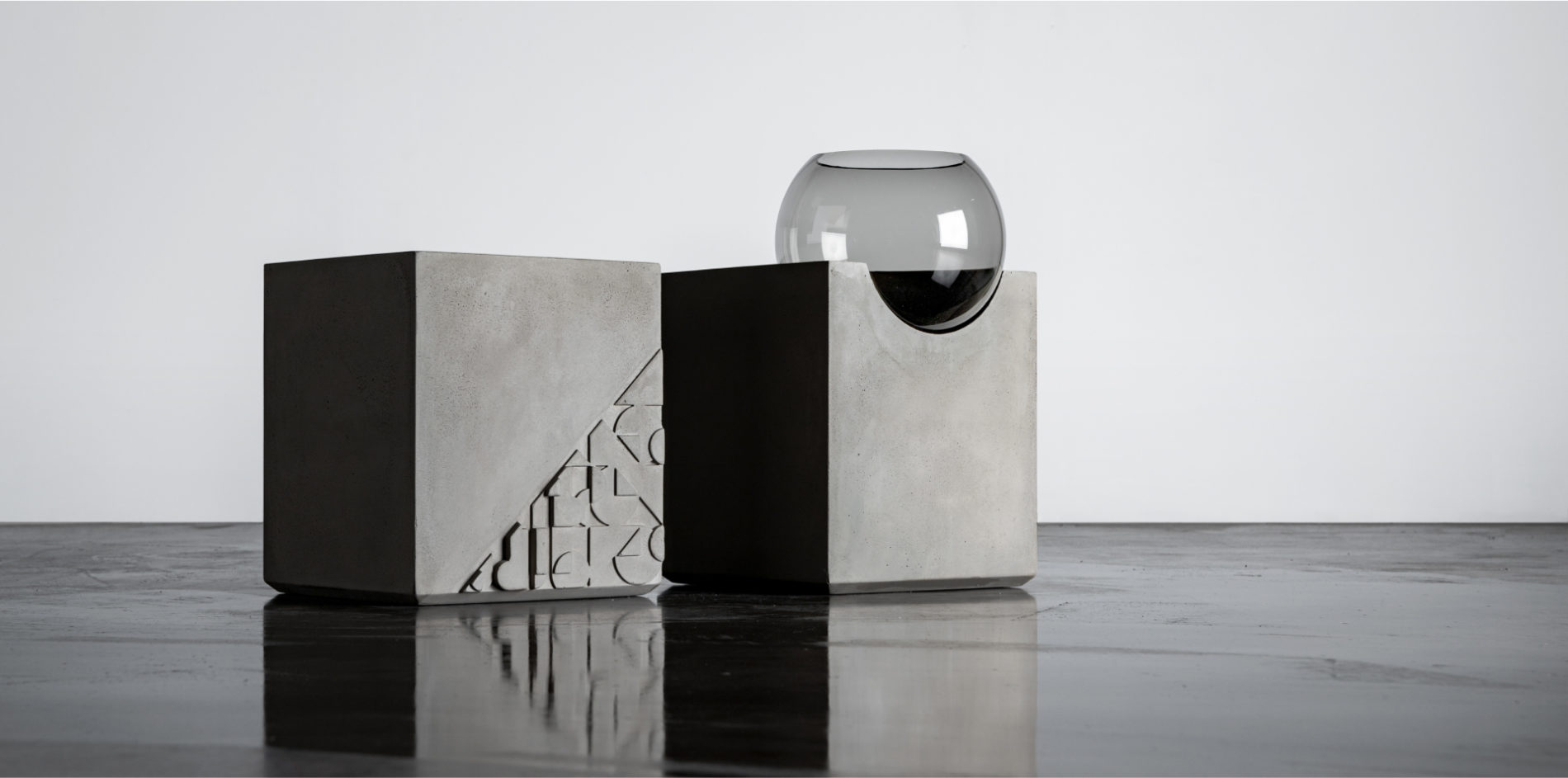 Matter, forms and light to cultivate shadows.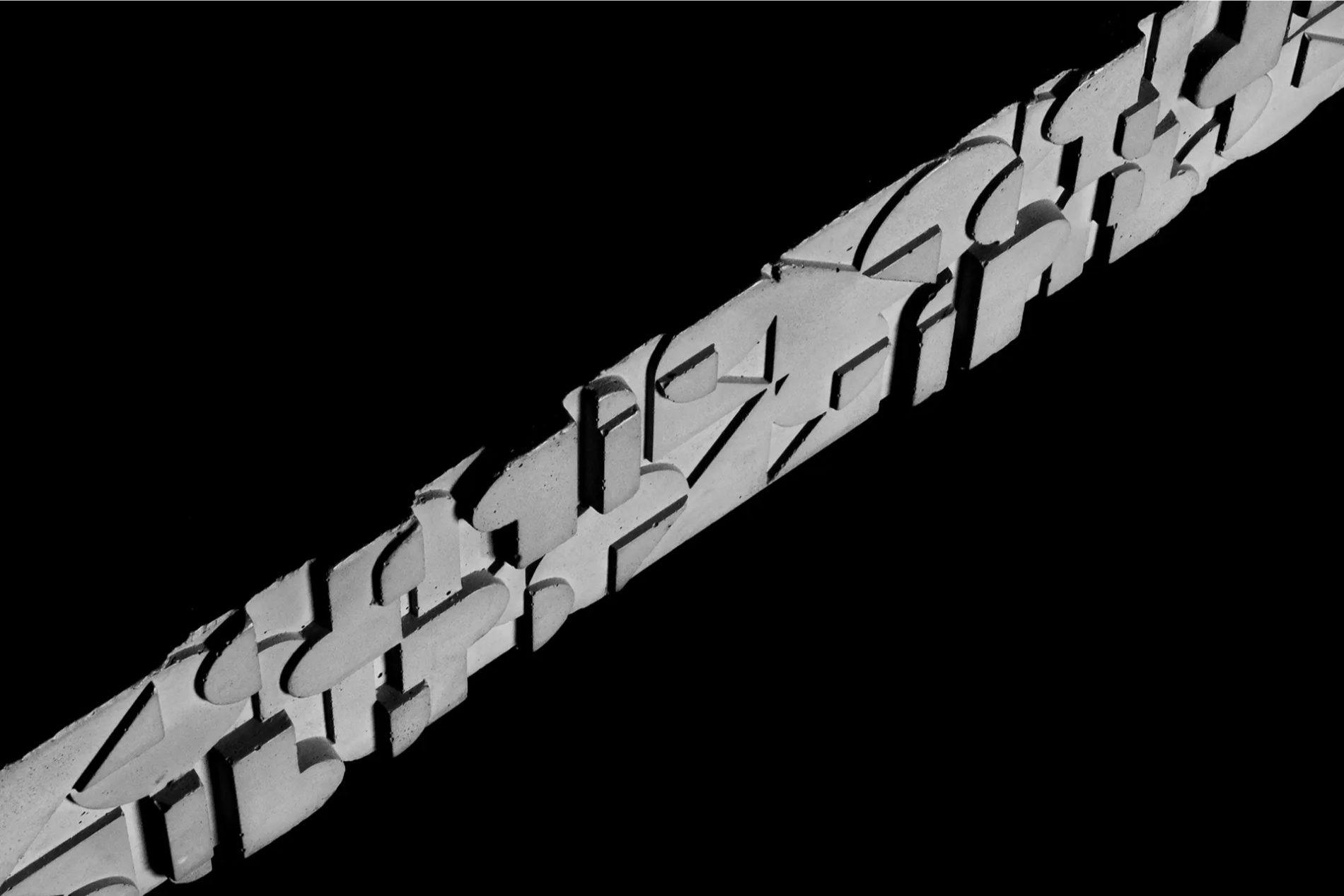 Each side of the Curb collection is unique and has its own way of playing with light. The light is sometimes stopped by the concrete mass, sometimes filtered by the tinted glass.When it hits the bas-relief frieze, it casts bold shadows.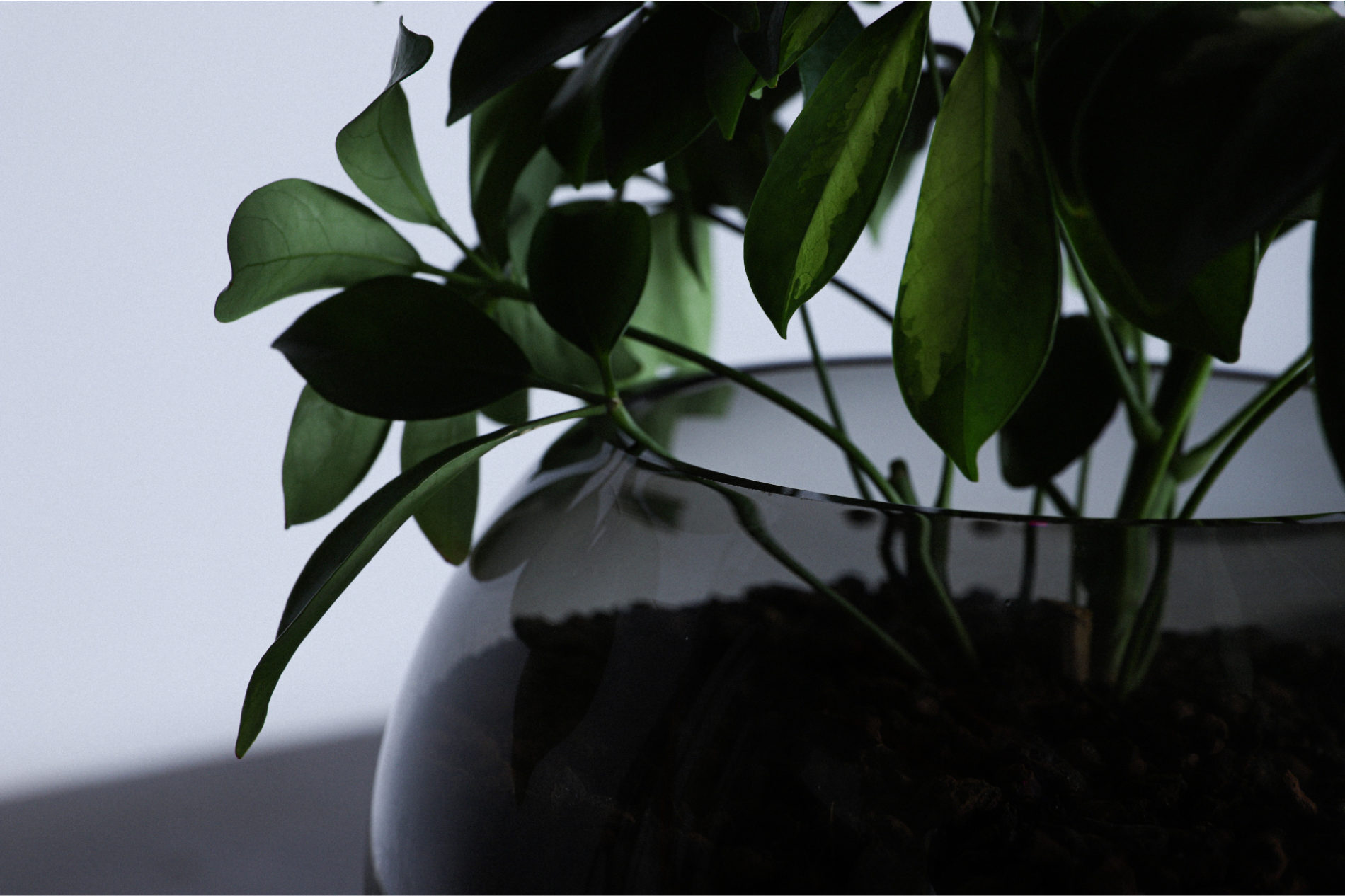 The glass globe of the side table is mouth-blown. Its beautiful irregularities are revealed with the light that passes through it.
When the light is low, the shadow cast by the table accentuates the contrast between the finesse of the legs and the slab of concrete.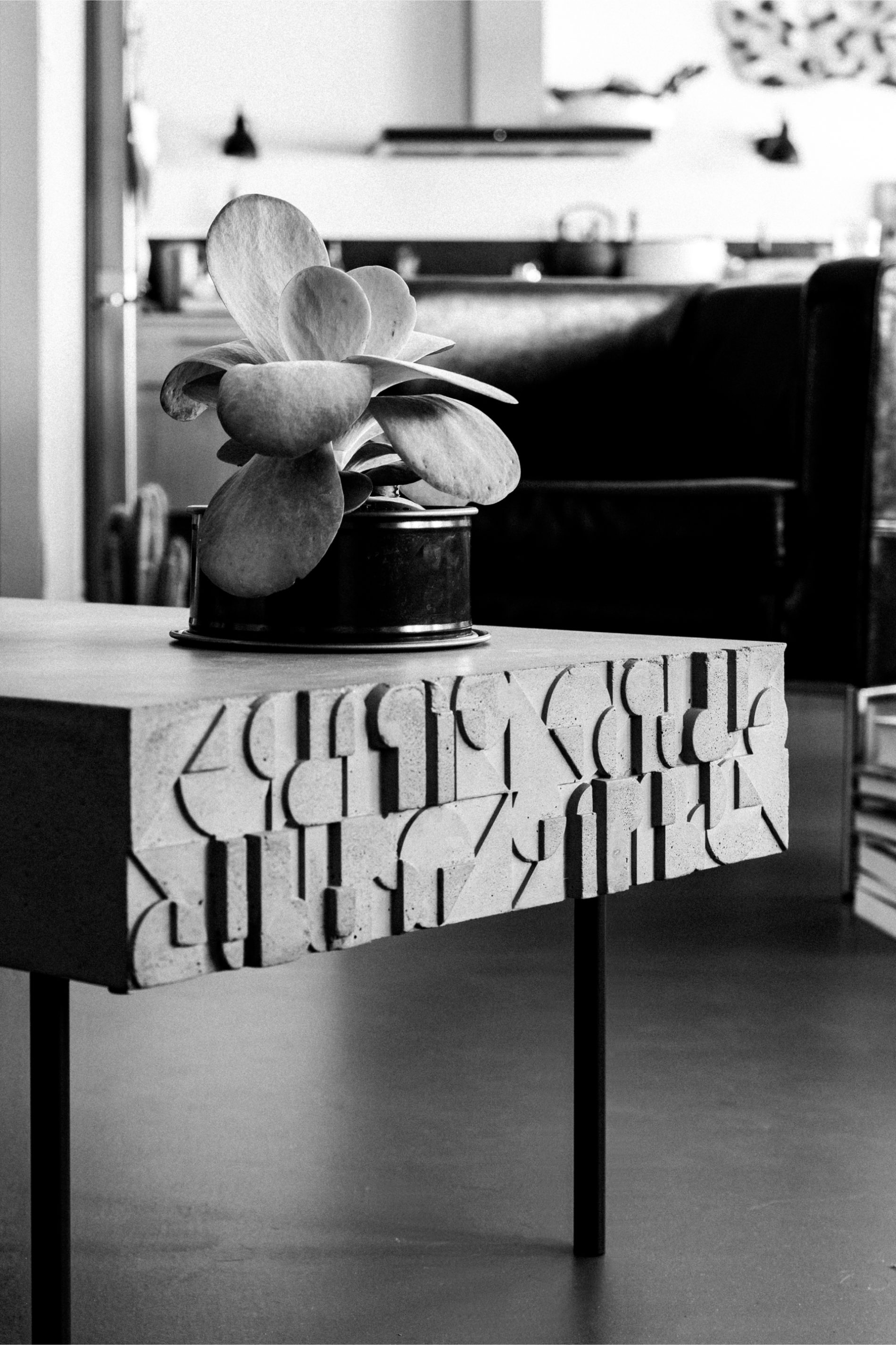 The tinted glass is a subtle homage to the late 1970s. The browns and greens that were so popular at that time have been replaced by a dark gray color that's both elegant and timeless.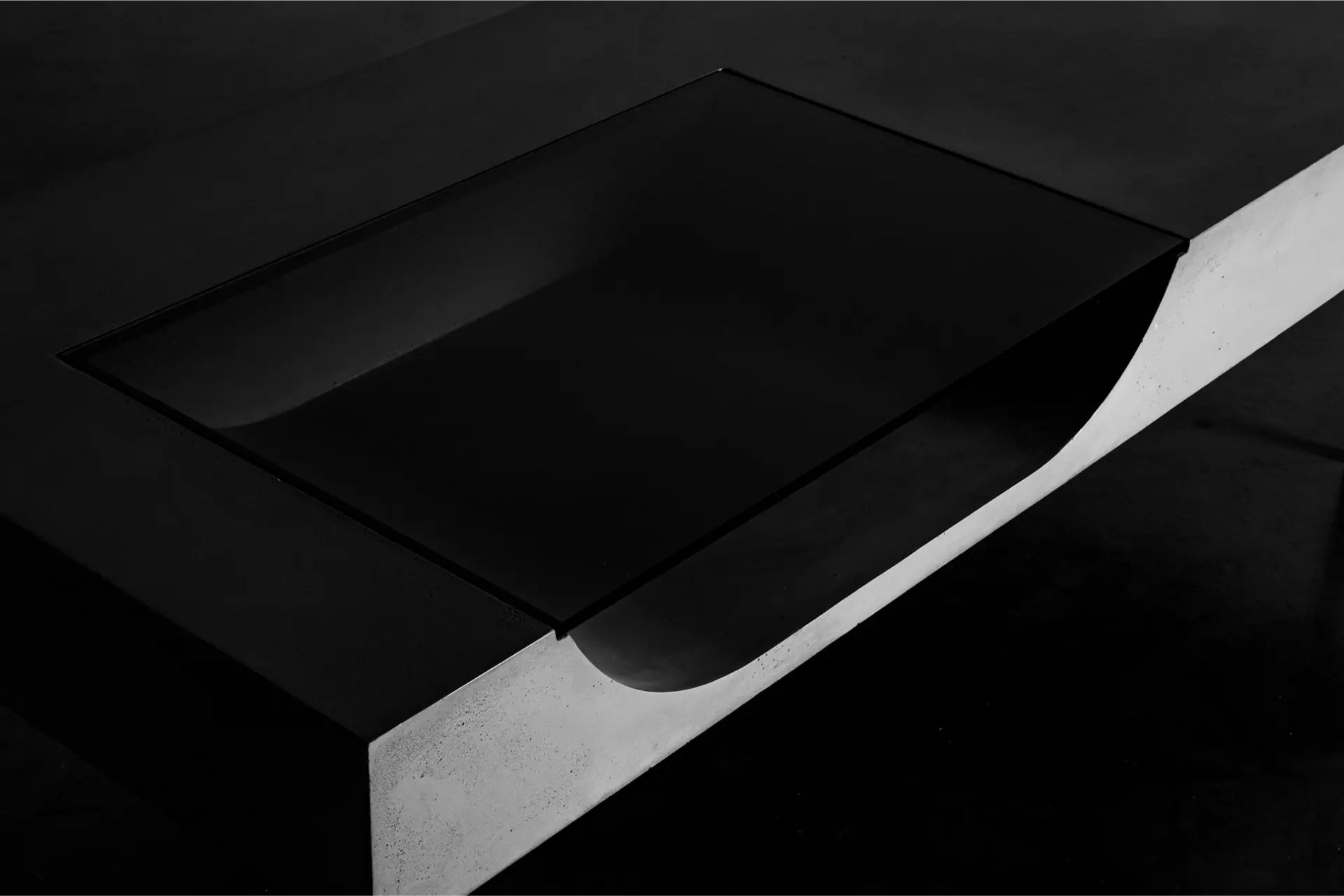 "Ornamentation is an economic,

moral and cultural crime." – Adolf Loos, 1908.

"Or not." – Lyon béton, 2021.
Bas-relief, cornices, imposts, mantling, molding … At the beginning of the 20th century, the Modernist movement, under the influence of Alfred Loos ("Ornament and Crime," 1908), set out to eliminate all ornamentation from buildings, furniture and other objects. Even Le Corbusier, who we generally admire, was on board at first. Like many others, he eventually changed his mind.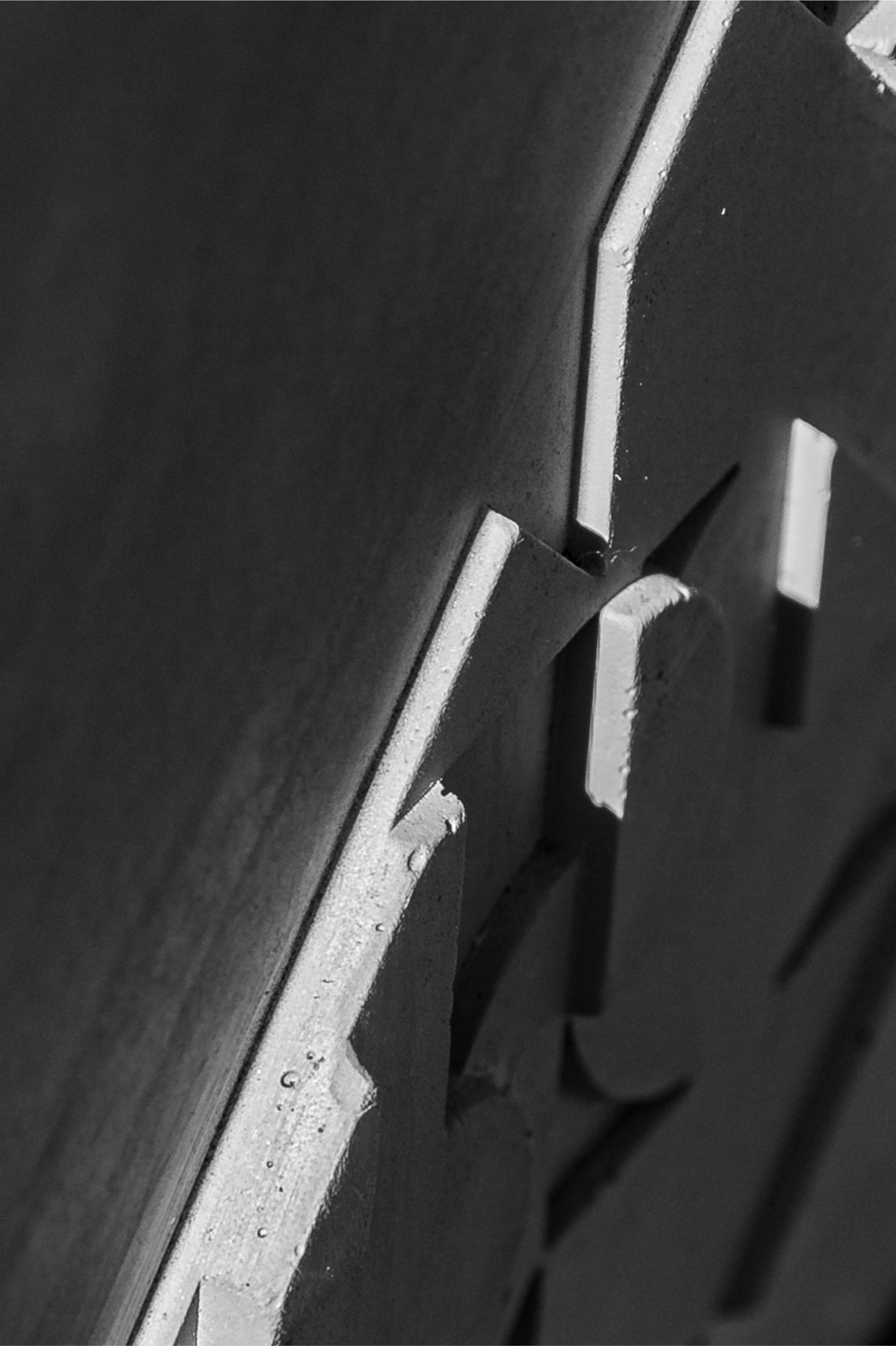 At Lyon Béton, we draw a lot of inspiration from Modernism and its thorough sense of minimalism. But we also believe that ornamentation is not a crime.

So of course, this bas-relief frieze inspired by both Brutalist and Art Deco has no practical use, but it is beautiful. And for us, beauty is useful.
Curb coffee table
An ethereal brutalism
Sitting atop tall, thin legs, the monolithic concrete slab appears to float above the floor, like a skateboard filmed in slow motion, in the middle of a perfect ollie.

The thick dark gray glass top highlights, while hiding it at the same time, a very practical niche to isolate certain objects.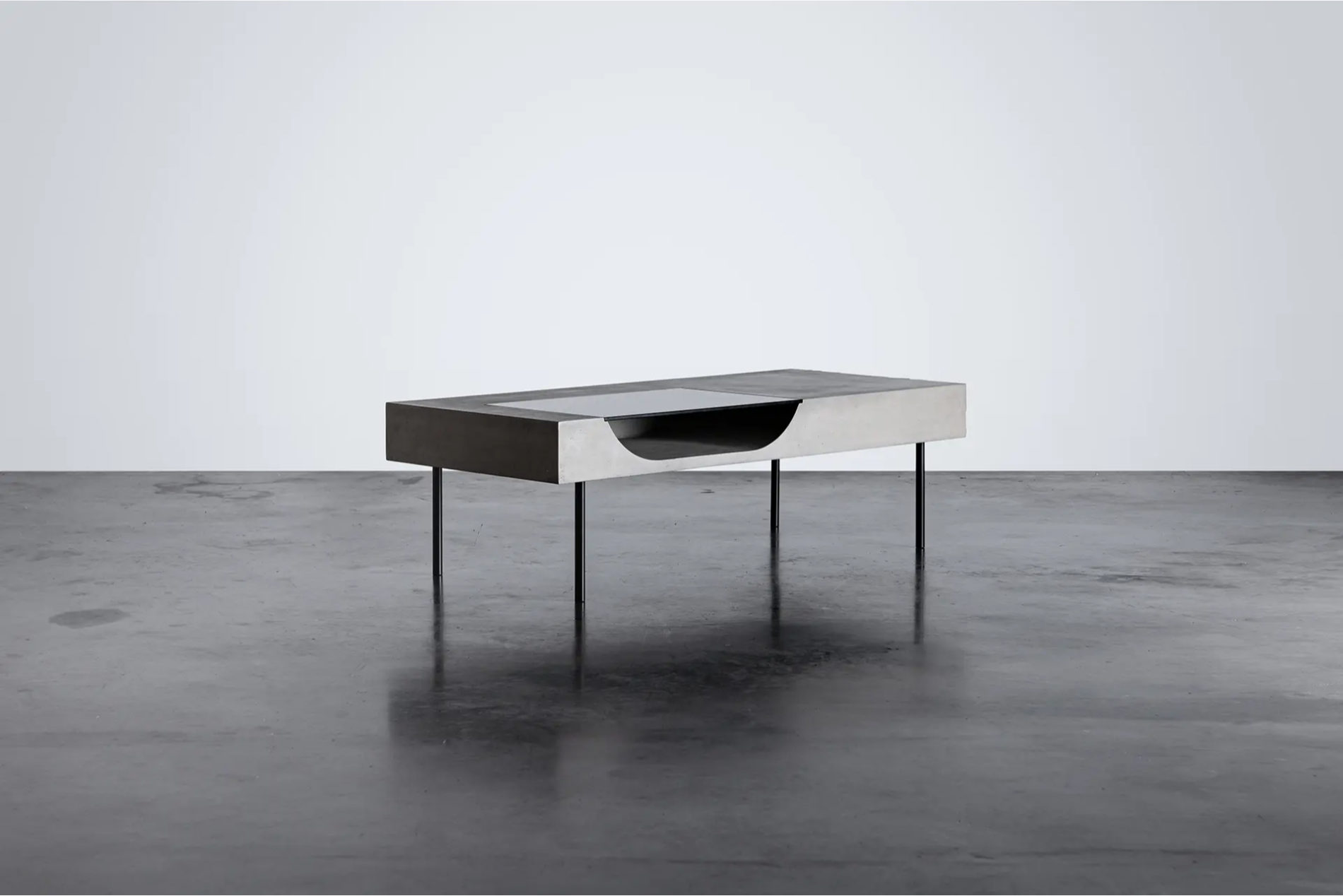 Curb accent table
When versatile is an understatement
This narrow concrete cube fits wherever you need it to hold a lamp, a glass or a book. It is enriched with a mouth-blown glass globe. At first glance, we find it surprising, even incongruous. At the second, we understand that the designer invites us to imagine usages. This accent table then takes on a whole new dimension.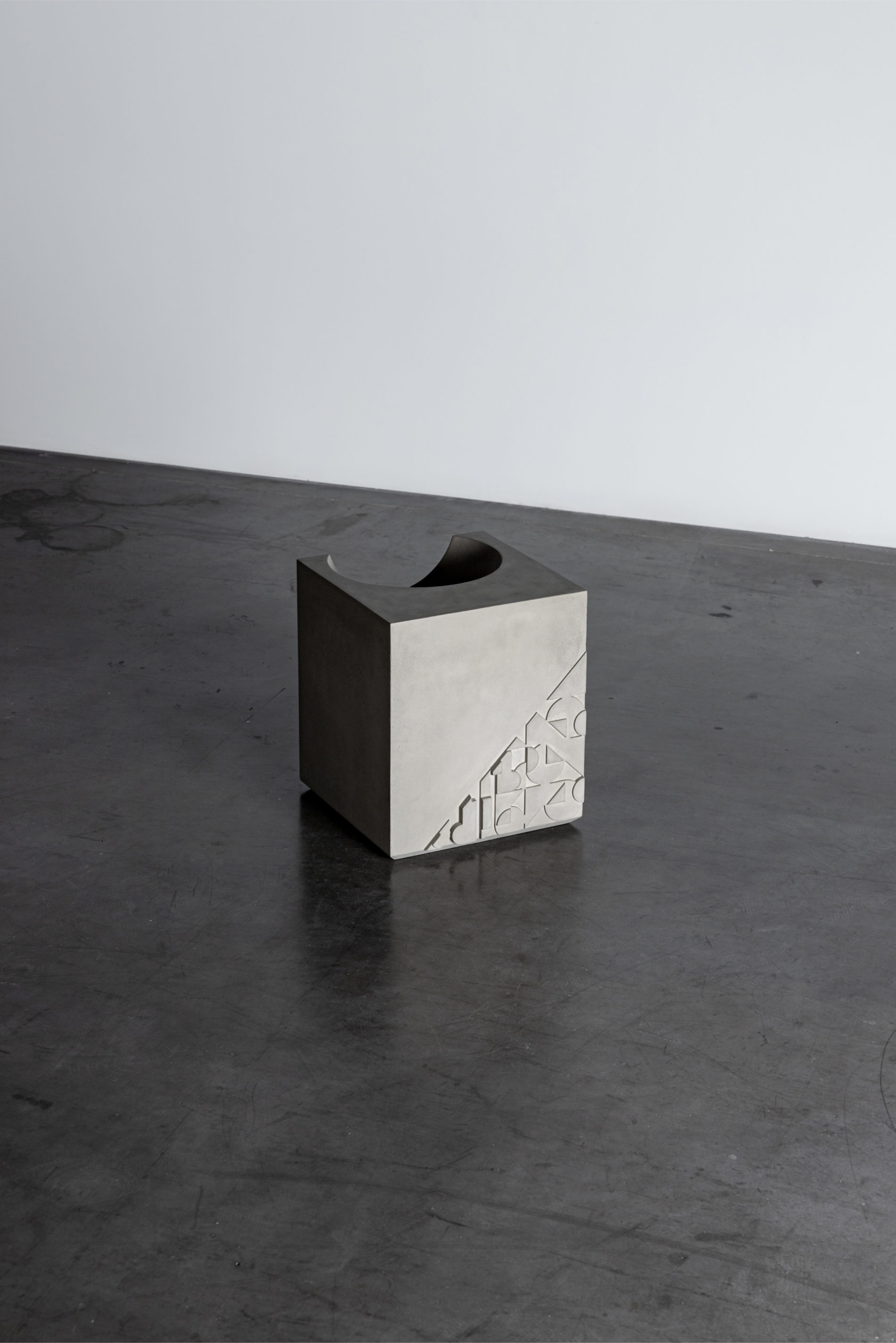 Our imagination starts to run wild: terrarium? Vase? Candy box? Yes. That's a good start. You will find a thousand other purposes when this piece of furniture becomes part of your life.