You've carefully curated you're interior decor. Don't ruin it with ho-hum shelves.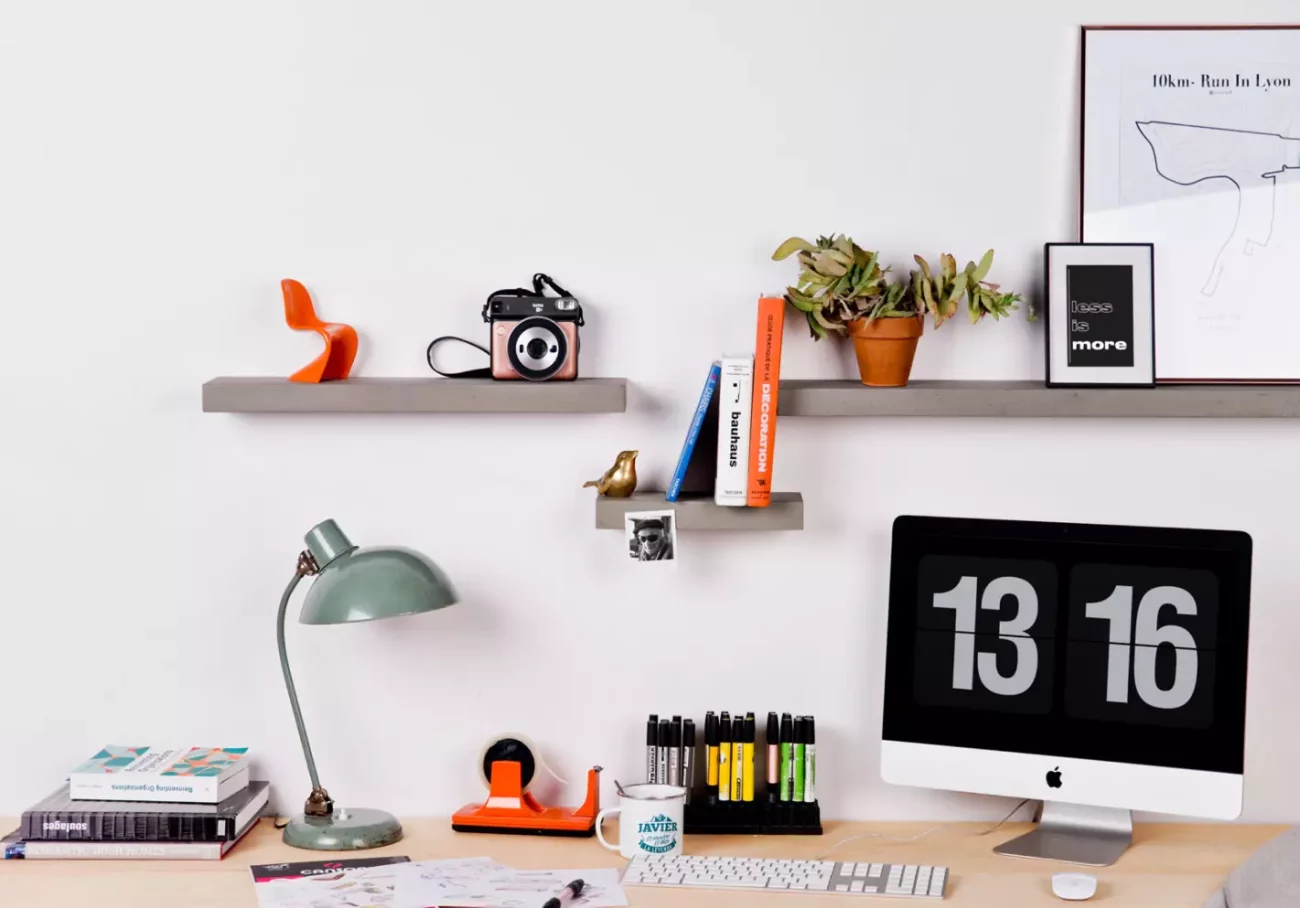 So long, ugly brackets
The beauty of sliced concrete shelves comes from its simplicity: a well-proportioned cuboid made of raw material that speaks for itself. We didn't want to spoil that simple design with brackets, so we put our heads together and came up with an invisible mounting system. We're proud of the result.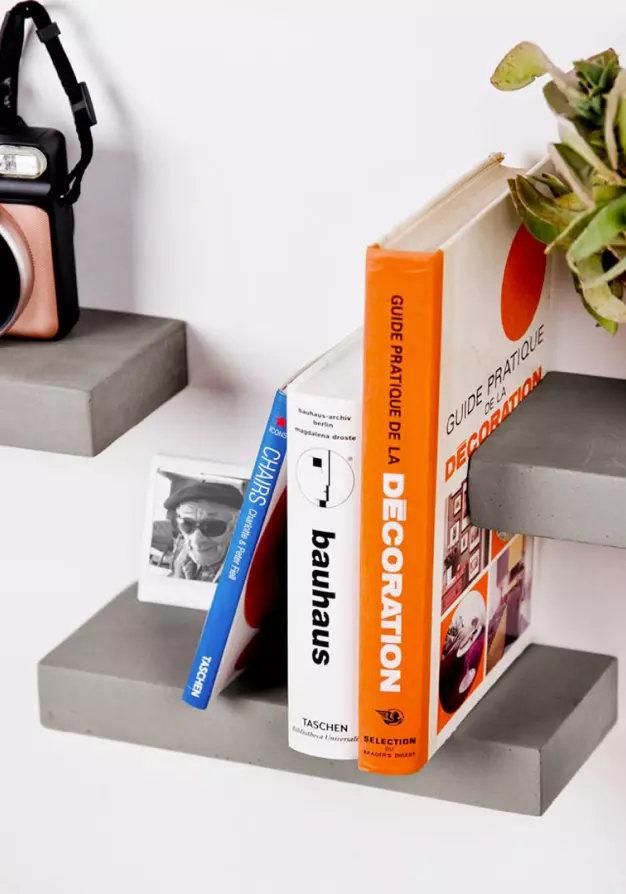 Our concrete is full of bubbles and small fissures, just the way we like it. It's carefully sanded to be soft to the touch.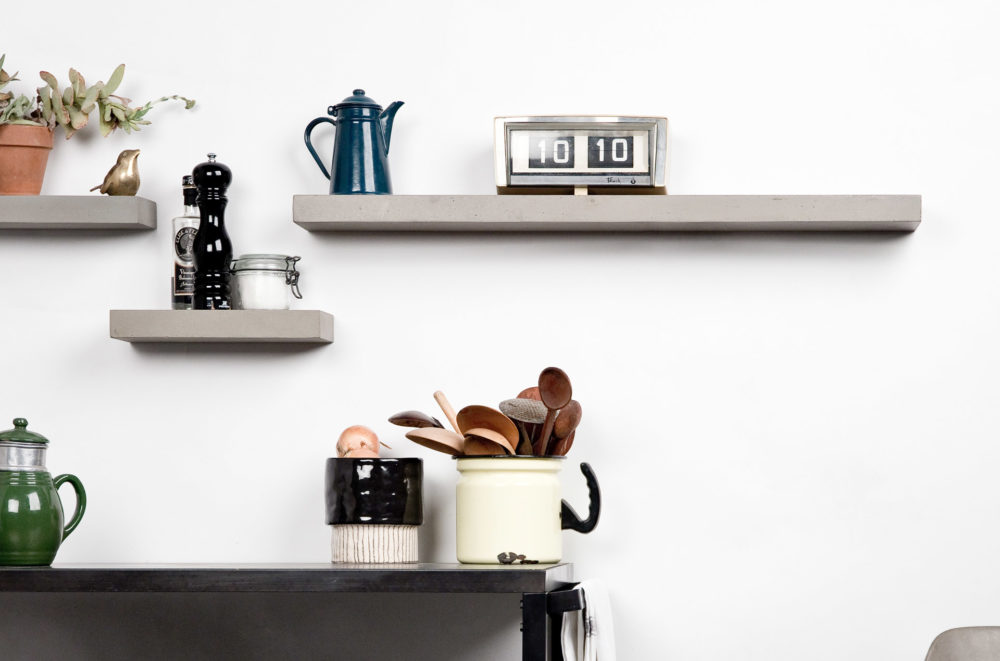 These go well in every room
Our shelves are treated with a water- and oil-repellent solution. Don't be afraid to mount one in your kitchen or bathroom or to use one as a pedestal for your houseplants. They are stain-resistant and very easy to clean.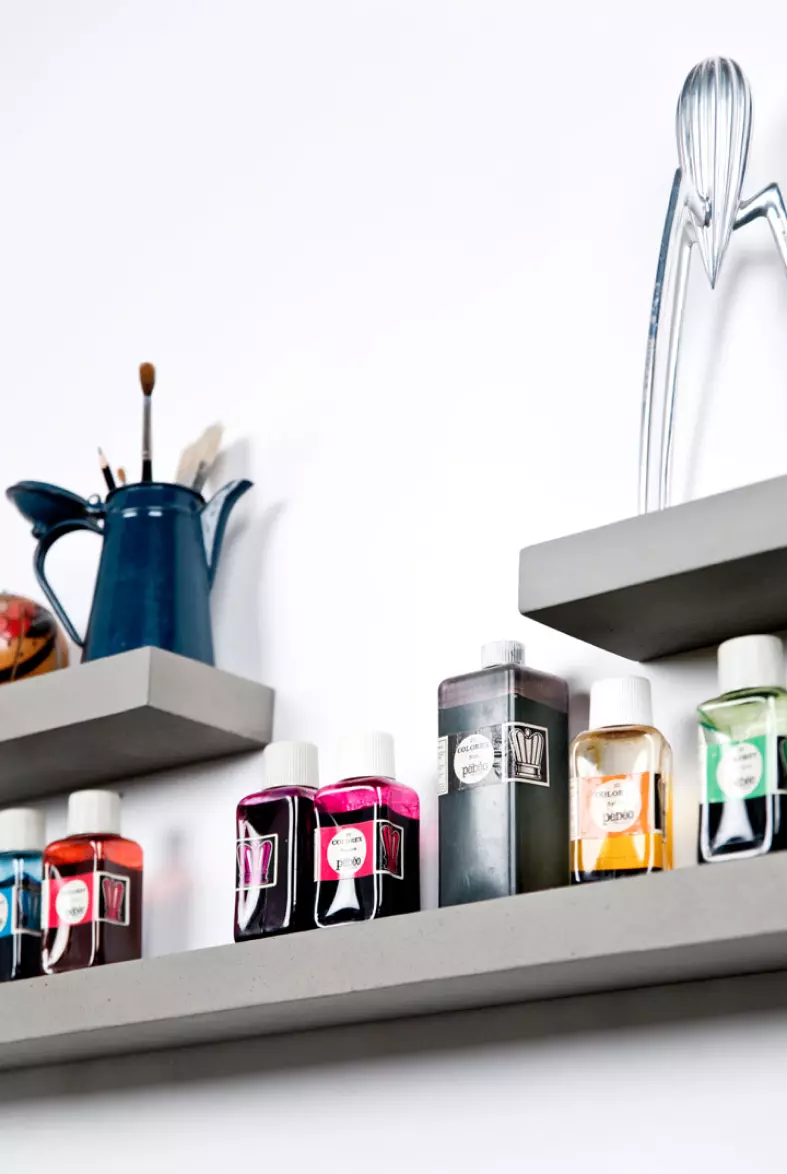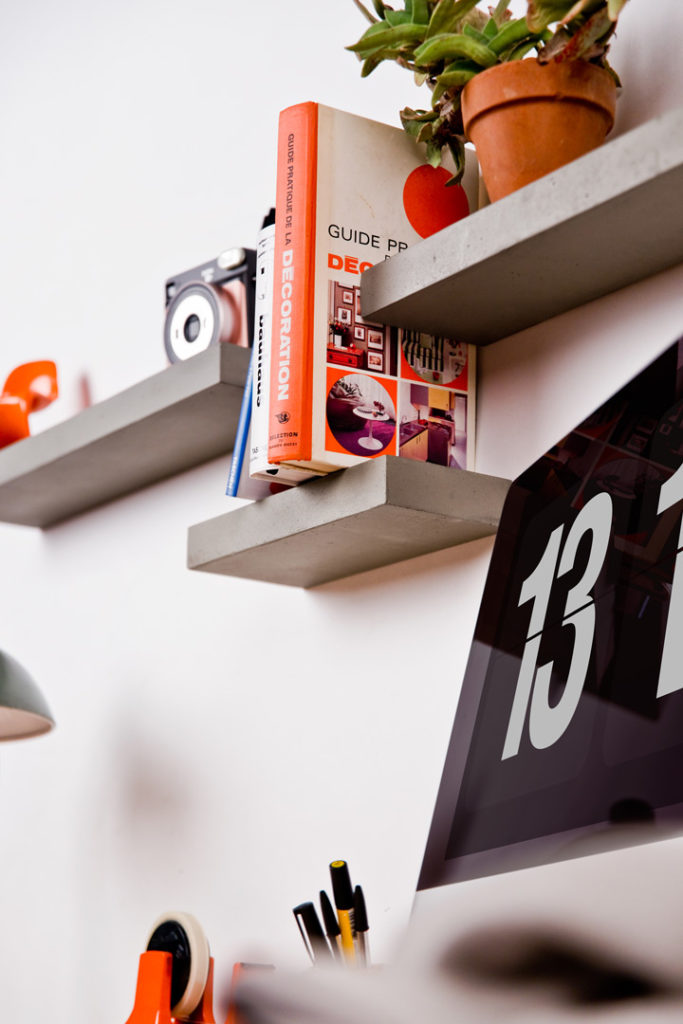 30 – 60 – 90 – 120
Our shelves come in different lengths to meet your interior design needs. Combine these concrete shelves to reveal their visual power. Available in four sizes, all multiples of 30 cm, our sliced shelves can be arranged in patterns that have a Bauhaus rhythm and sculptural allure.
Treat yourself: make time to think about your interior decoration.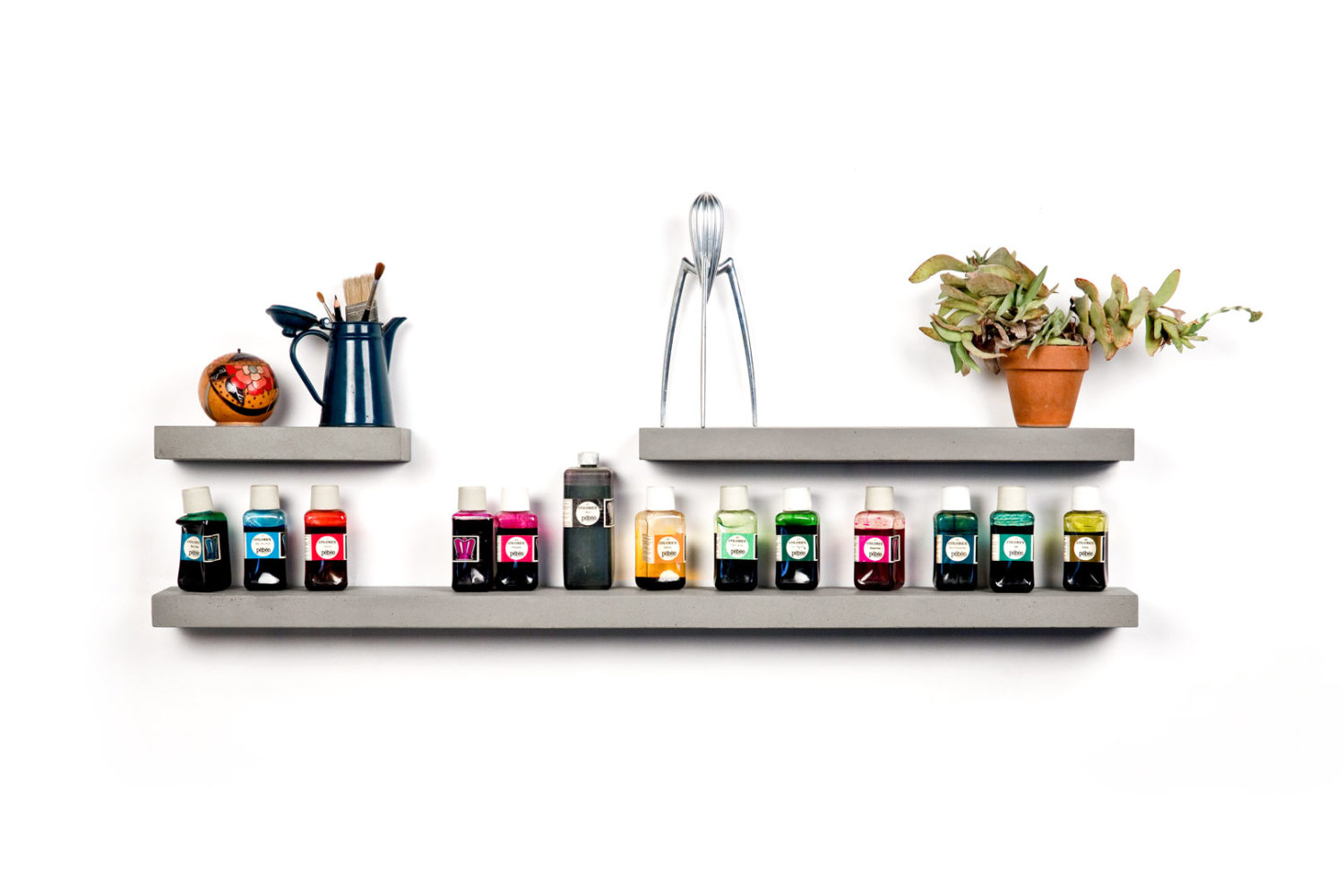 Easy to install
Our invisible mounting system is very simple to install. Some pegs (adapted to your wall), screws, and voilà. Our XL shelf can support up to 7 kg, even on a plasterboard wall.