It's Wednesday, September 30th, and we've got an appointment at Le Commerce, a swanky bar in Lyon's 7th arrondissement. Those who follow us know, it's our favorite part of town. Our mission: to photograph our new concrete bistro tables collection.
The first is round, meant to be used solo.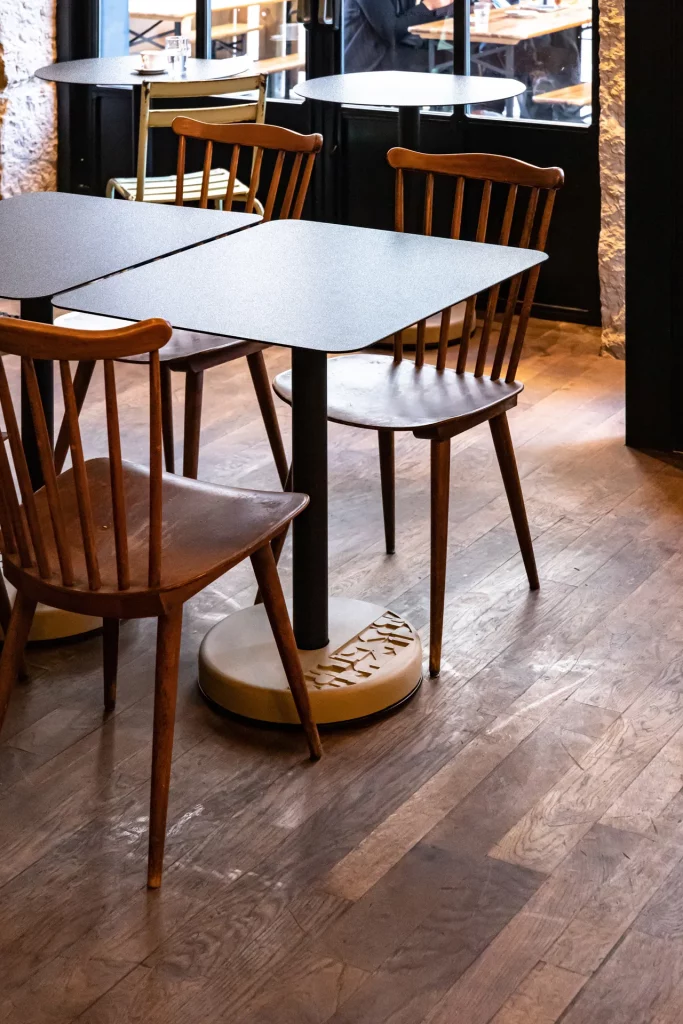 The second is rectangular and can be combined to accommodate large groups.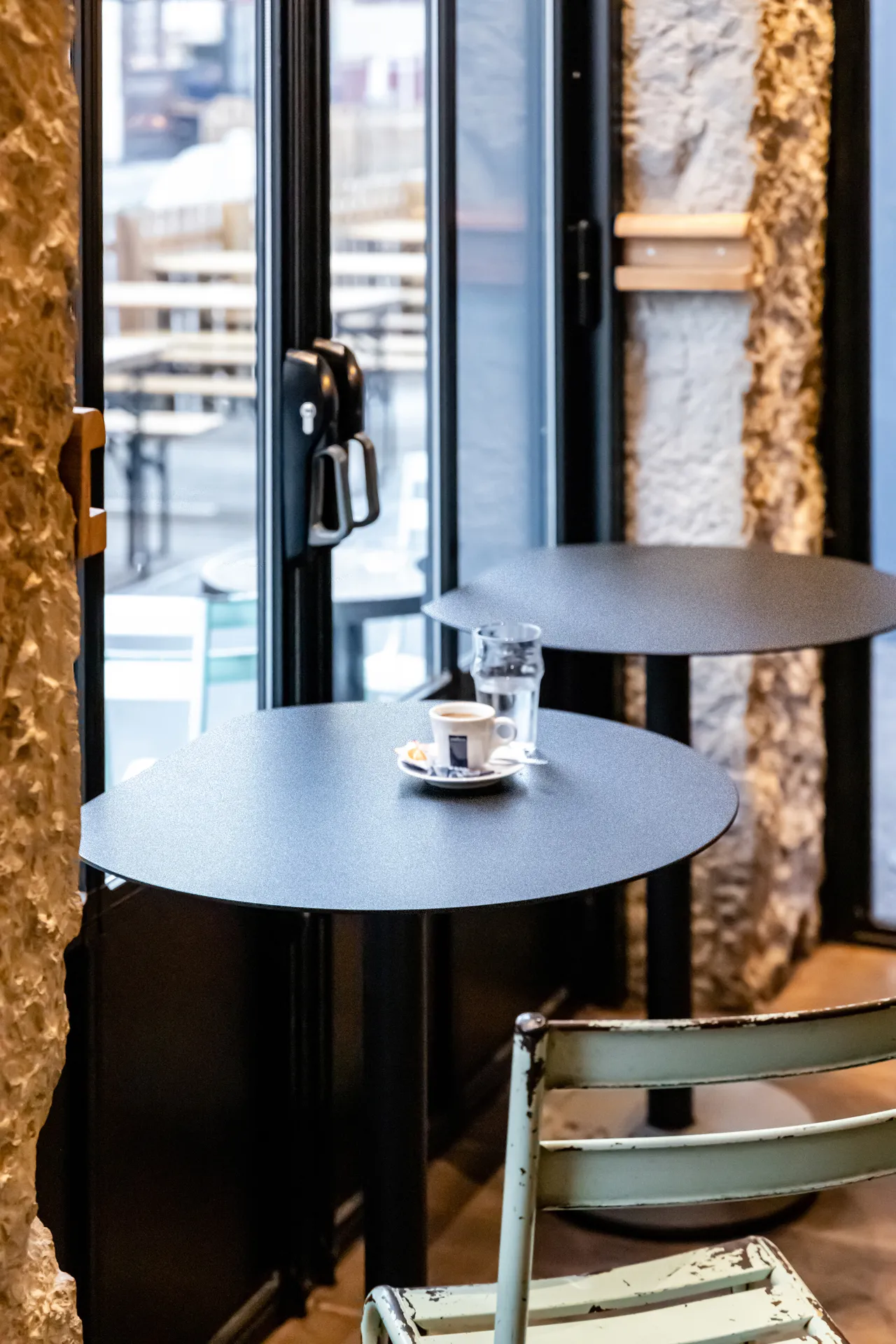 The third is round but with a truncated edge, making it the perfect table for small spaces. It can be placed flush against a wall. Or put two side by side, and now you've got a cheery yet efficient four-top.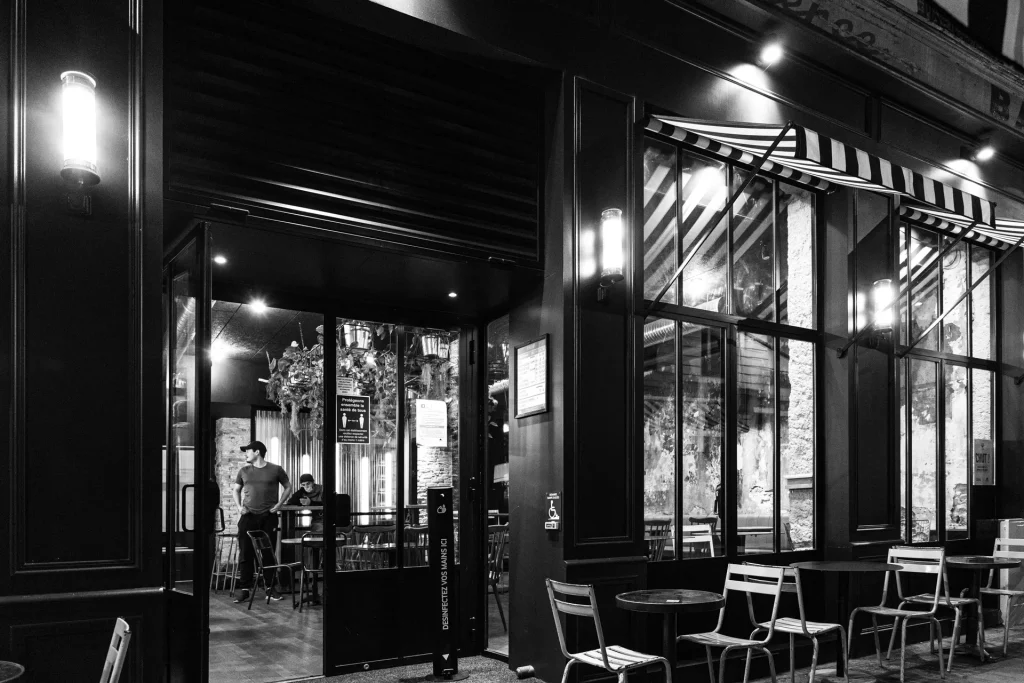 Check out the photo gallery for examples of different setups for our concrete and aluminum table. Because we wanted to show you all the possible layouts, we showed up to Le Commerce with seven concrete bistro tables and five concrete barstools (a little 6 a.m. workout never hurts).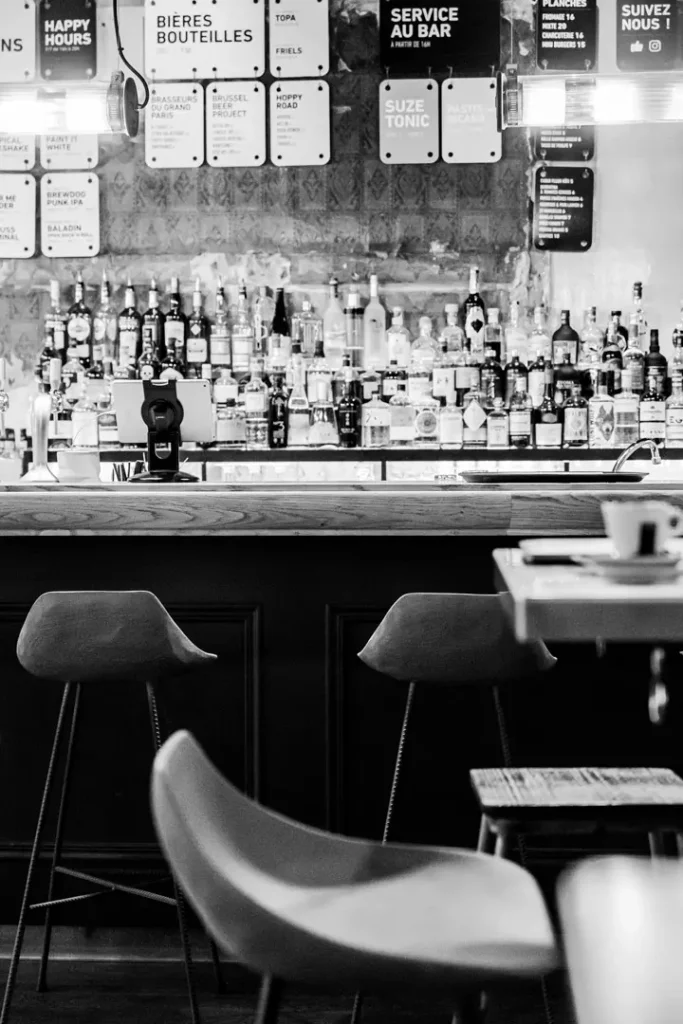 Why concrete tables and chairs at Le Commerce?

Why did we choose Le Commerce? Because it's a bar run by folks who care about design — and it shows. The interior was designed by the owner, Geoffrey, and local communications agency Mojo. That explains why Le Commerce is one of the most stylish bars in Lyon's 7th arrondissement and a rendez-vous spot for many architects, interior decorators and artists of all styles. In fact, it's our web designer's go-to spot. Stop by on any given night and there's a good chance you'll run into him.
They have a great draft list, and the bartender specializes in gin. We highly recommend it.
Donut, concrete bistro tables

Alright, that's enough about the location. Let's talk about Donut. We designed this collection of small concrete dining tables to stand up to all kinds of weather. If you've got a bar with a patio, then you've got rain, wind, snow, etc. That's why we decided to switch things up. This time, concrete takes a back seat and serves as a ballast. Obviously, we kept the concrete visible, because we love the stuff. In fact, we took extra care with the details. The aluminum tabletop sports a black matte epoxy finish. It holds its own in all kinds of weather. You can leave this table outside year round. As you've probably figured out by now, the name "Donut" refers to the shape of the concrete slab that serves as a ballast.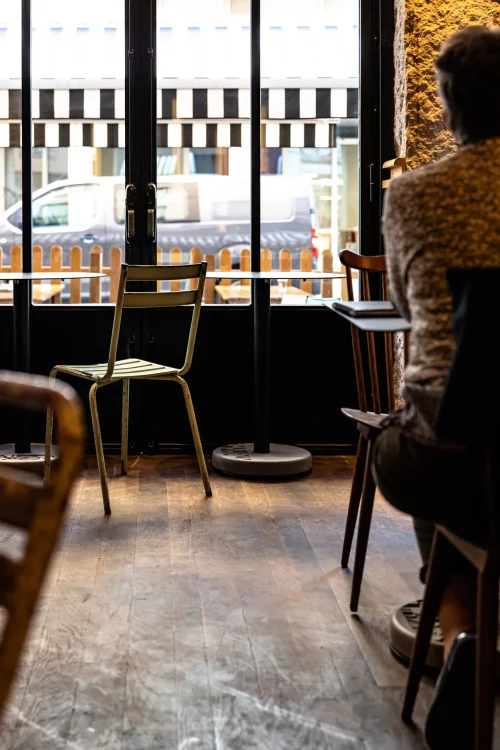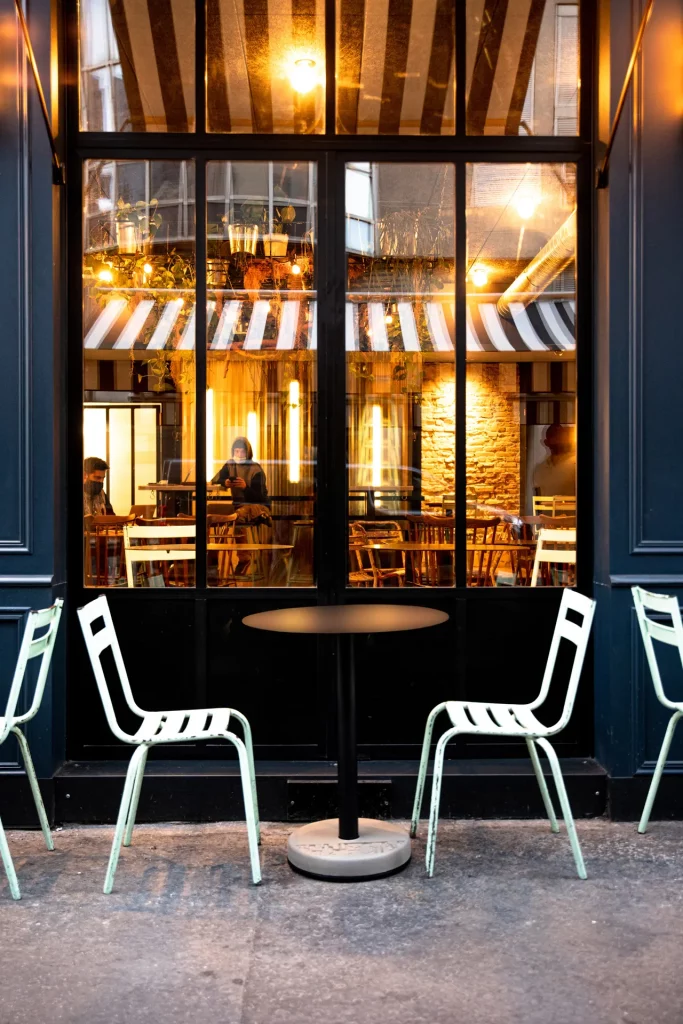 A concrete dining table for all interiors

So far, we've shown you how Donut works as a bistro table suited to bars, restaurants and hotels, but these tables can also work wonders in the home, either on a balcony or as a side table in a kitchen. The table's concrete foot highlights the floor below. Go check out the photo gallery for more inspiration.