Here at Lyon Béton, when we think of bistro tables, we think of those world-renowned Parisian cafés. Like the Procope, the first rightful Parisian café, where Voltaire, Rousseau, Diderot and Montesquieu got lost in thought and where, later, Danton, Marat and Robespierre started the French Revolution. We also think about Montmartre and the Bon Bock, famous haunt of Picasso and Toulouse Lautrec. And we think about the Café de Flore, birthplace of the surrealist movement and unofficial headquarters of existentialists like Sartre, Simone de Beauvoir and Albert Camus, who mingled with the poets and musicians, like Boris Vian, who first brought jazz music to France.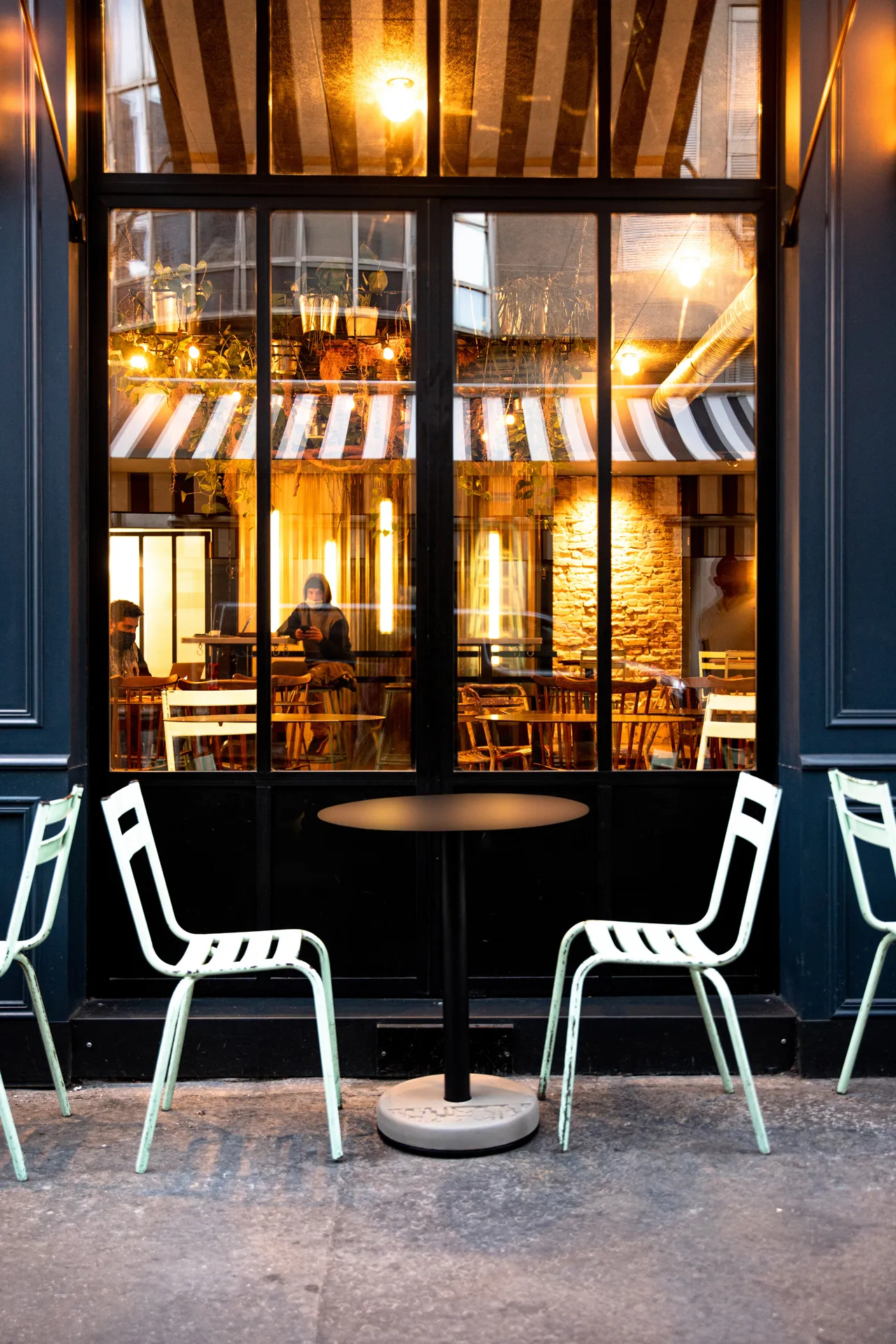 In France, sooner or later, everything starts around a bistro table.
Cafés and bistros have always been spots for creative exchange and political and intellectual debate. But they're also places for those little moments in life. They're the places where people meet up, pass through, make friends and even get into the occasional argument.

For us, these places represent a French "art de vivre." We like these kinds of places. They fascinate us. We'd like to make a little tribute.
Donut, an updated classic
Form and function are familiar: these small tables are perfect for an intimate meal but can also be combined to accommodate a crowd. The materials, however, are decidedly modern. So long to cast iron, wood, and zinc. In their place: aluminum and our famous concrete, for ballast.
Tabletops in 3 styles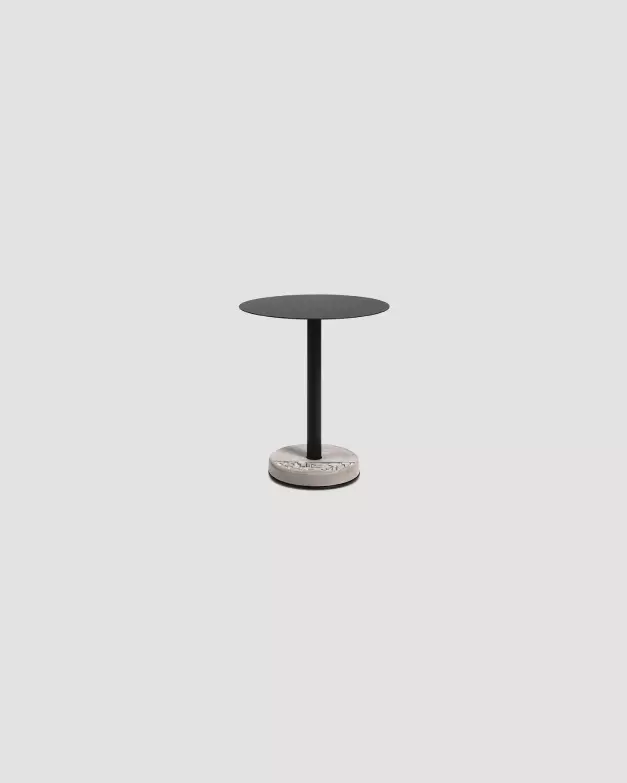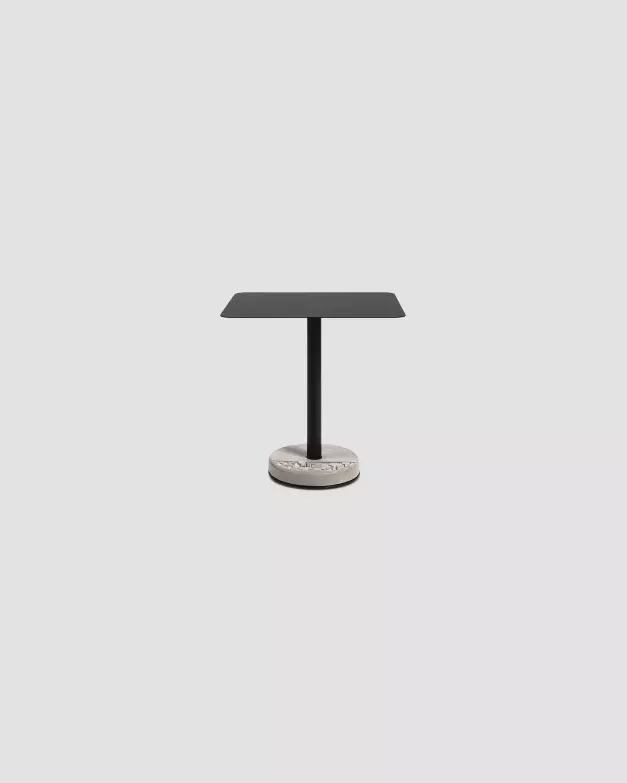 Concrete serves as a ballast — and a good-looking ballast at that. Its neutral color offsets the table's painted metal components. The bas-relief frieze — part Brutalist, part Art Deco — ratchets up the personality.
The frieze invites you to play with detail. Change the orientation of the ballast to the tabletop and bring a whole new visual rhythm to your space. Under the ballast are adjustable feet. Gone are the days of jamming coasters under a wobbly table.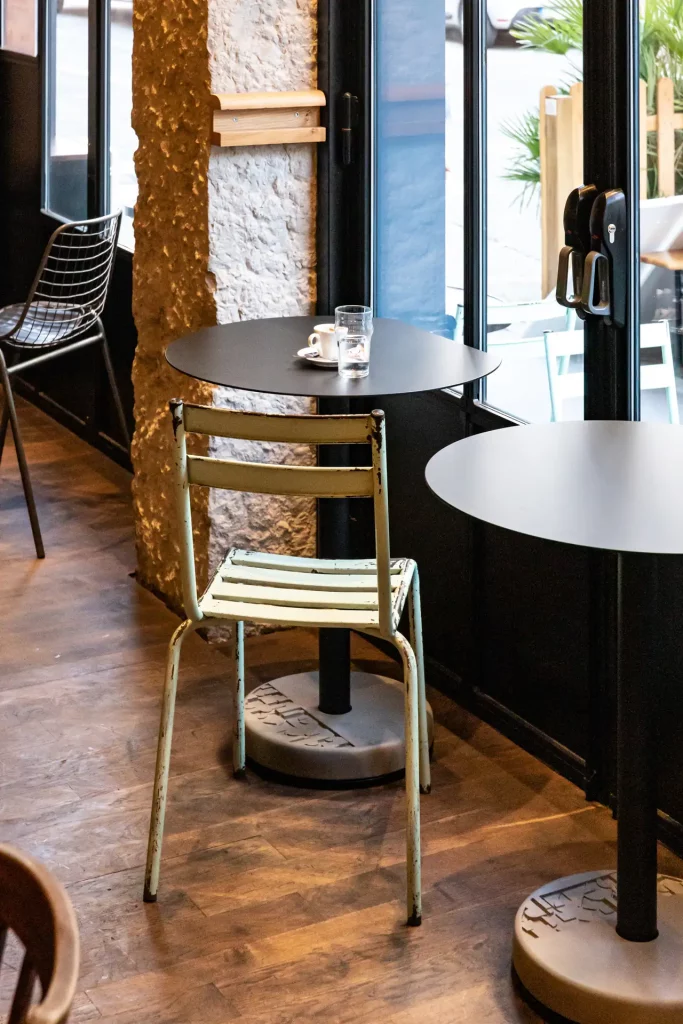 No need to bring your table indoors
Our Donut bistro tables are designed with the needs of service industry professionals in mind, and they don't disappoint. These bistro tables are perfectly adapted to exterior use. You can leave them out on your patio or balcony without worrying that they'll get damaged or leave behind rust spots.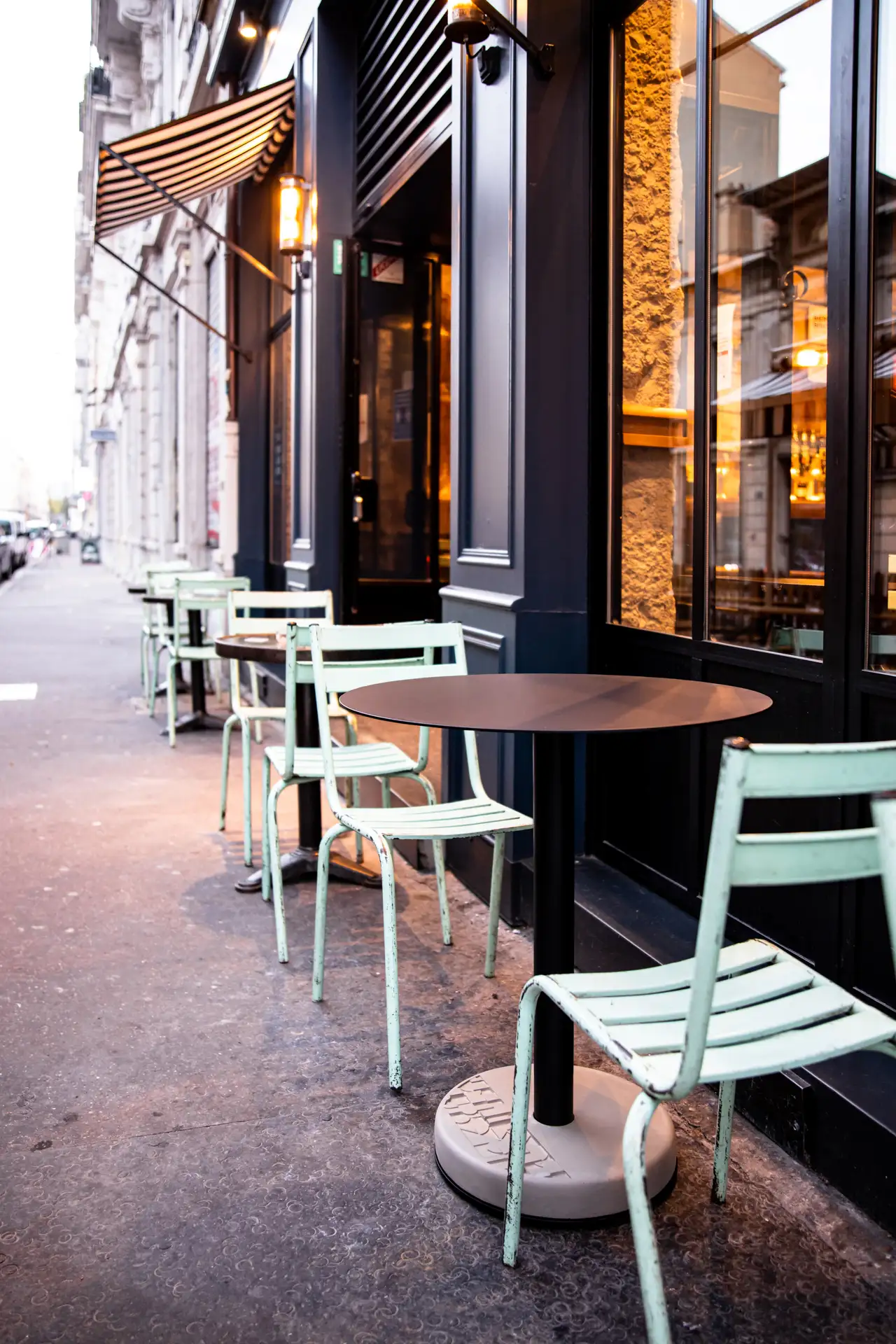 All the metal components are made of aluminum with a black matte epoxy finish. The concrete, sturdy enough to serve as a ballast, holds up to any weather.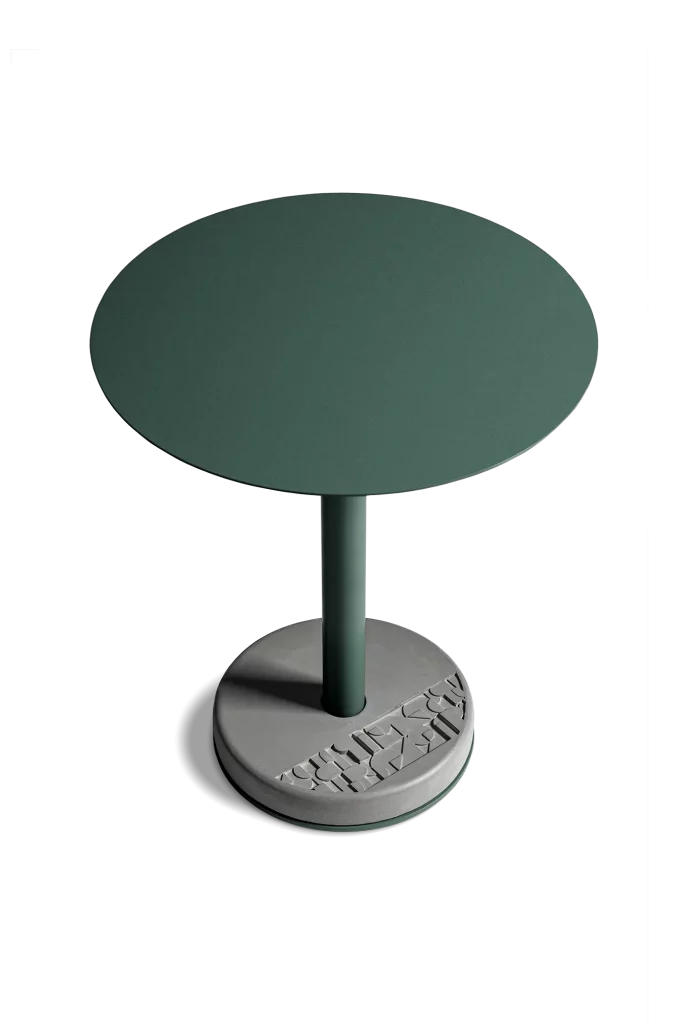 What is your accent color?
For café and restaurant projects with established color schemes, we offer custom finishing for the aluminum column and tabletop. Give us your RAL chart, and we'll do the rest.