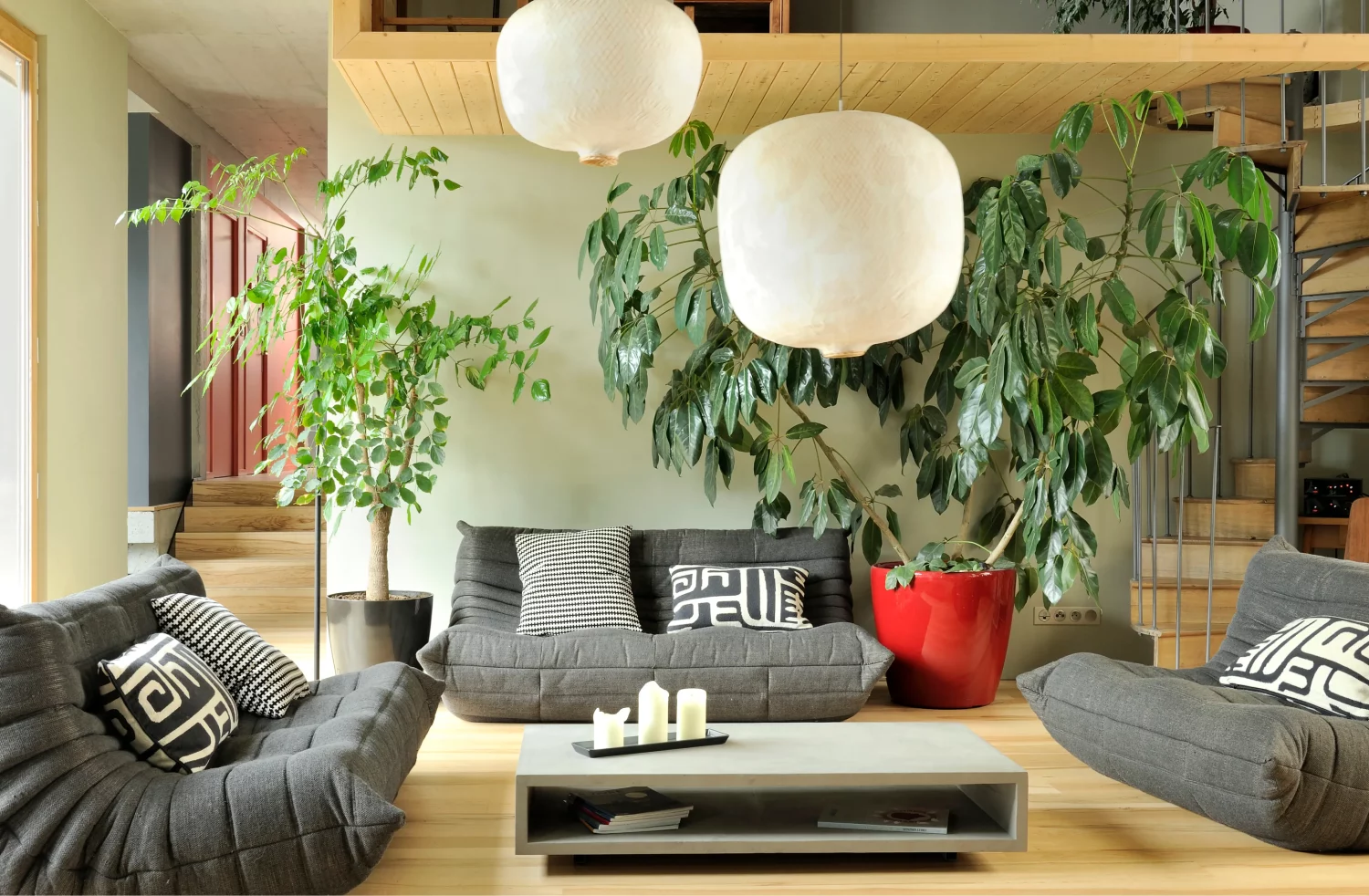 When you're setting up your living room, especially if you're still in the construction phase, it's essential to consider the placement of your flat screen and concrete TV stand. There are two main options: placing your flat screen on top of the TV stand or mounting it above.

Each of these approaches has its advantages and disadvantages, and the choice will depend on your personal preferences, the aesthetic you're aiming for, and the safety of your setup.
In this article, we'll explore these two options to help you make the best decision. We'll also discuss why choosing one of our concrete TV stands is a great choice.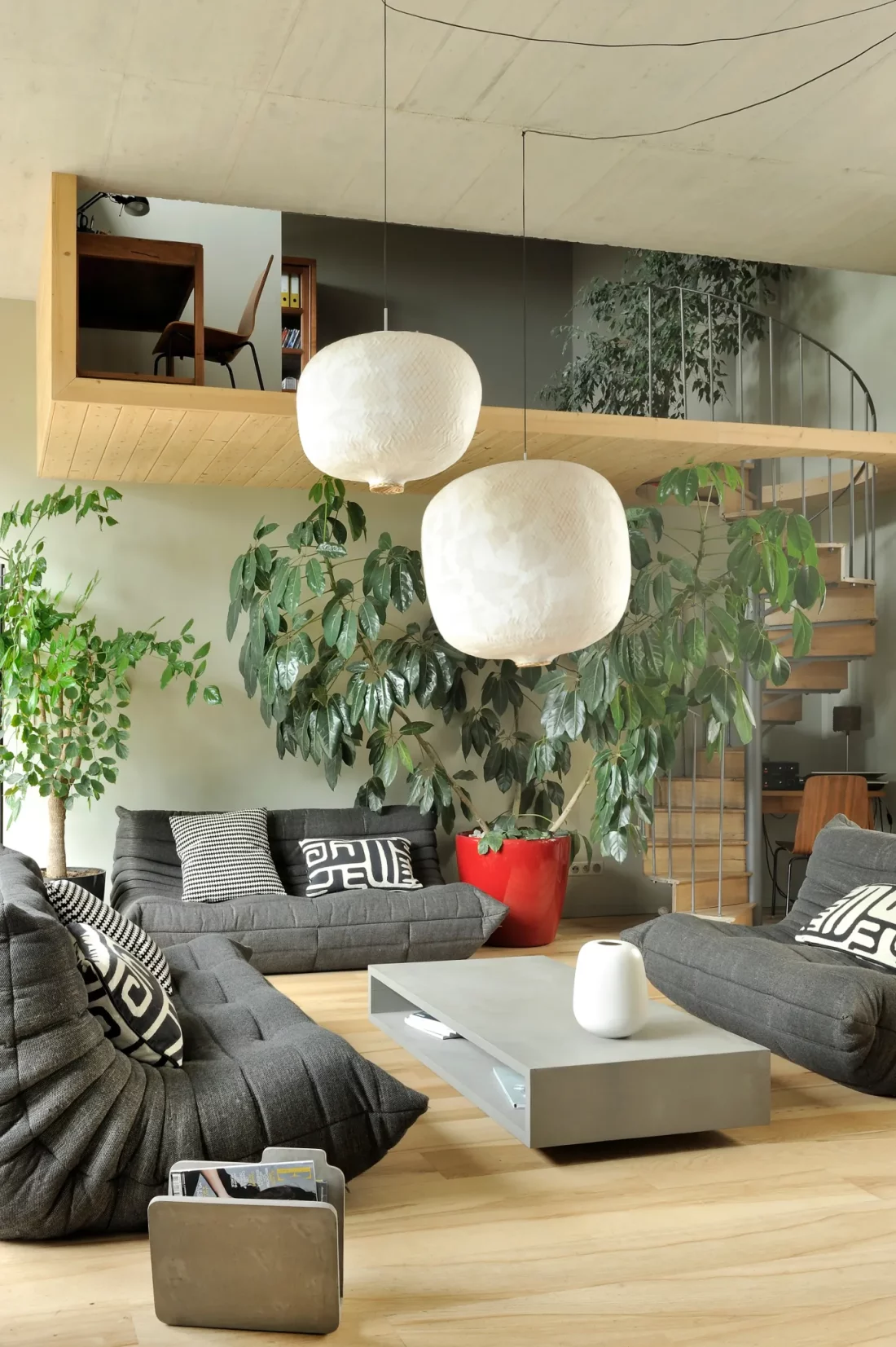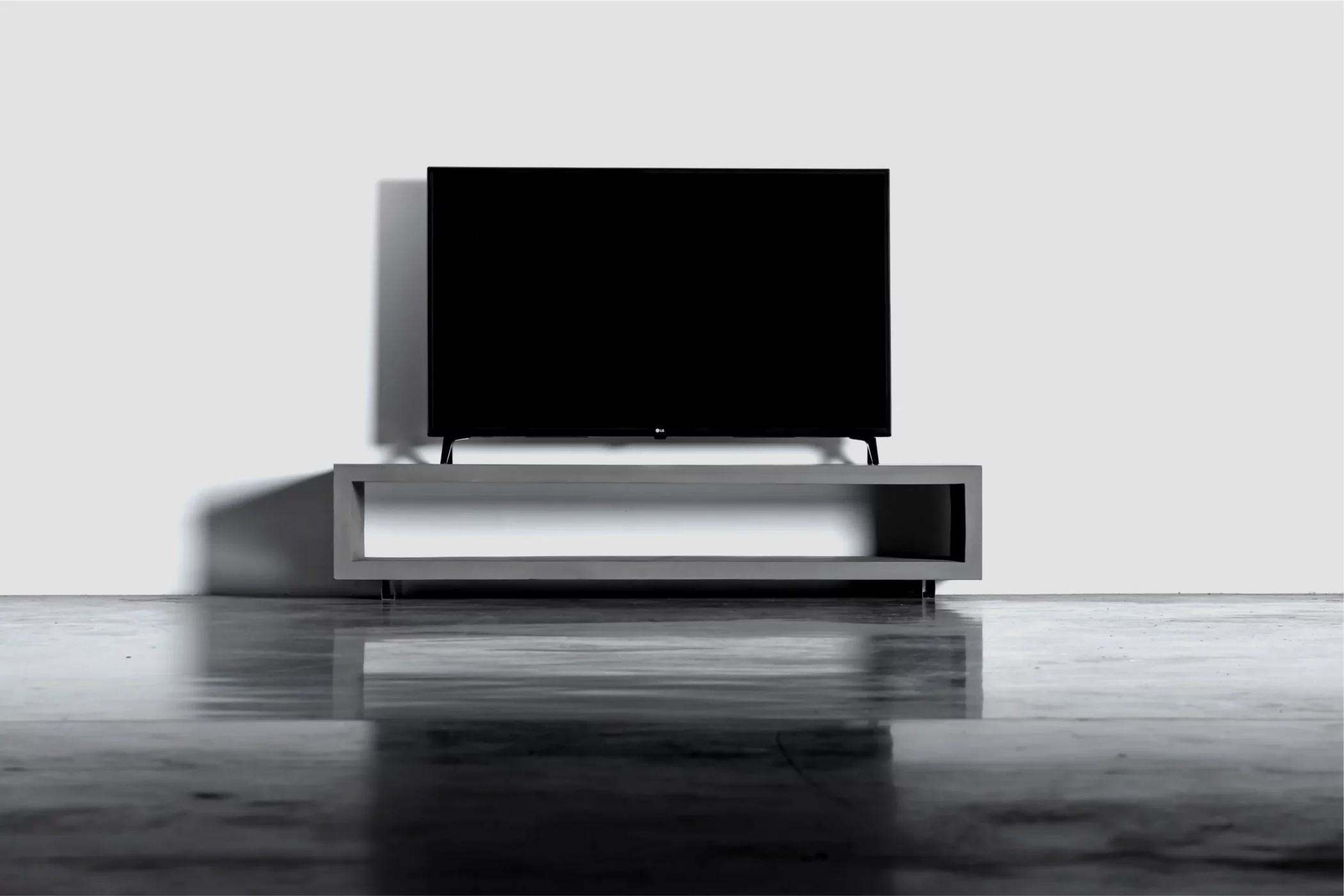 Option 1: Placing the Flat Screen on the Concrete TV Stand
This is the most straightforward solution, but it doesn't mean it lacks advantages. On the contrary, it has several benefits:
Advantages
Stability and Security: Placing your flat screen on a concrete TV stand ensures solid stability. You don't need to worry about mounting or installation, which can be challenging for some screen models. There's no need to reiterate the stability of our concrete furniture and its ability to support even heavy TV screens.
Easy Access to Connections: You can easily access the ports and connections located at the back of your flat screen when it's placed on one of our concrete TV stands. Whether it's from the monobloc collection or a combination of concrete cubes from the Dice collection, they all have perforated backs to facilitate cable routing. This makes it easy to connect various devices such as DVD players, game consoles, TV boxes, and decoders.
Layout Flexibility: With this option, you have the flexibility to change your space layout at any time without having to drill holes in the wall. It's ideal if you prefer versatile spaces.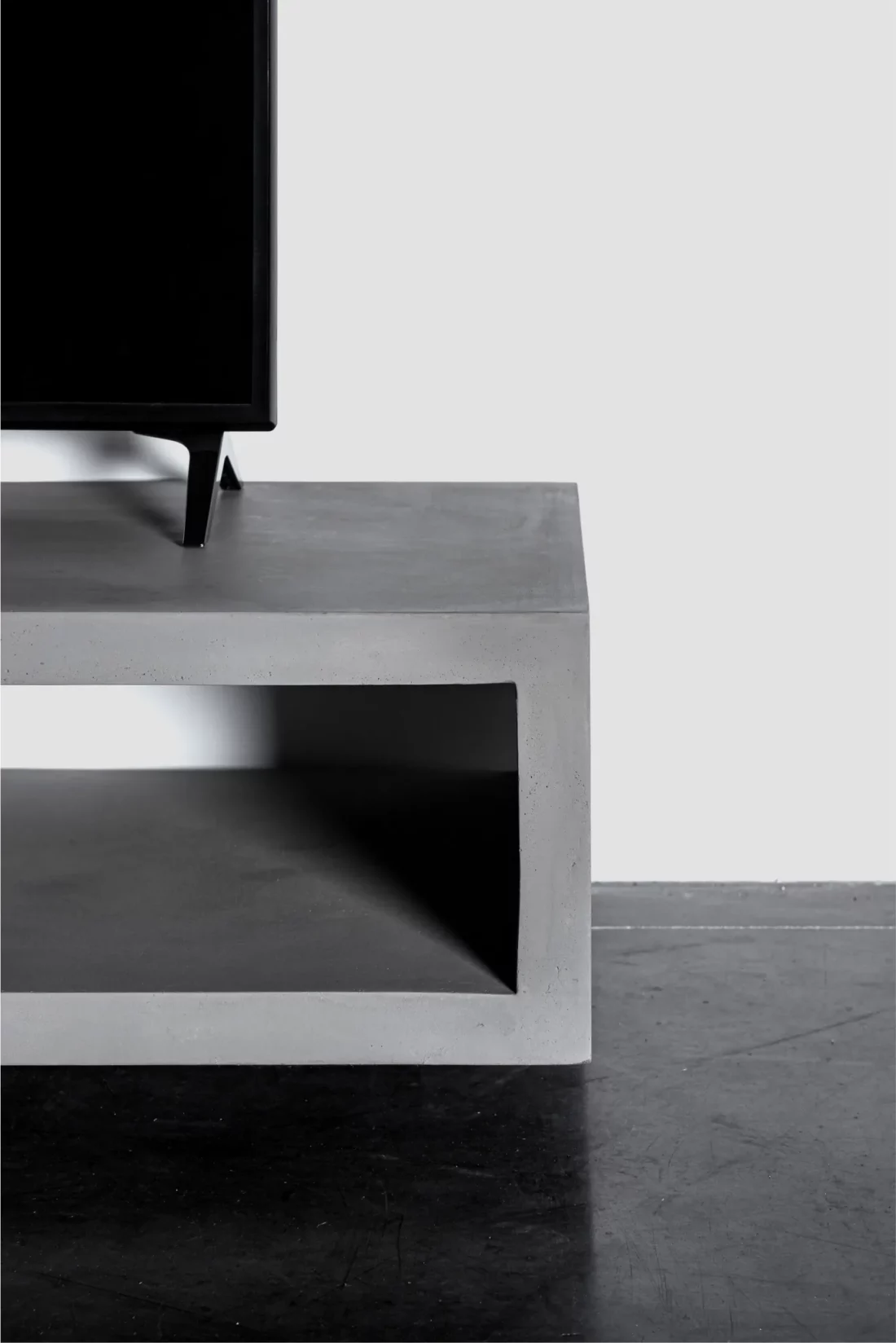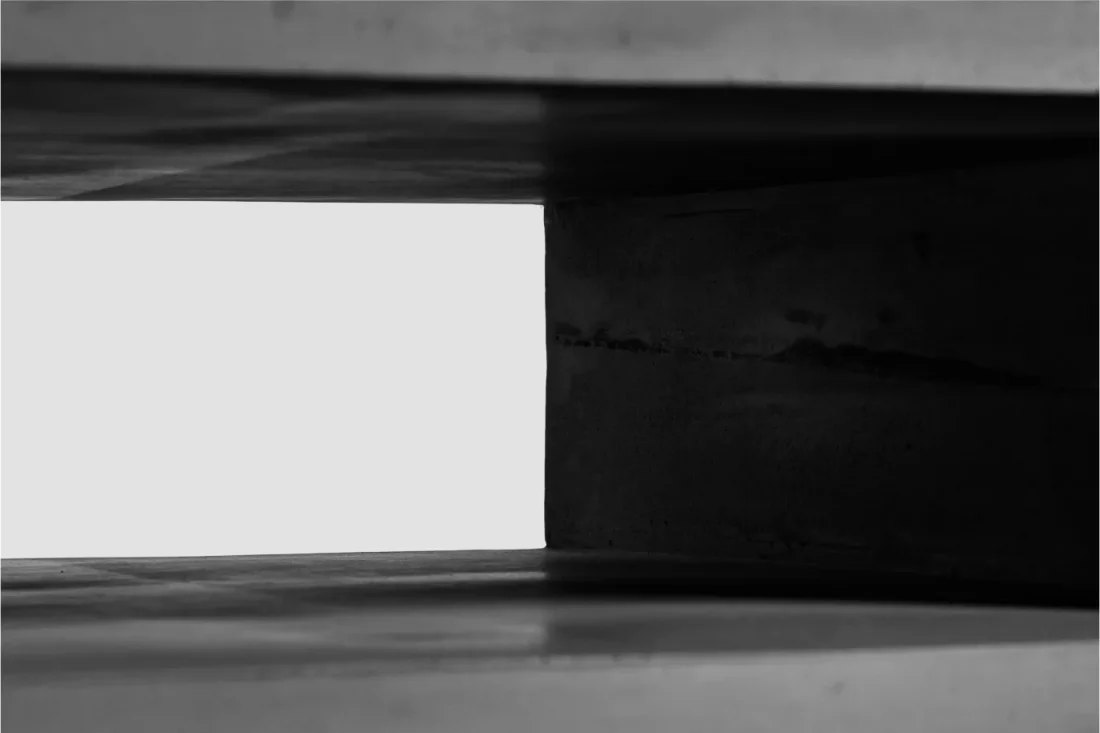 Disadvantage
If you were planning to use the top of your TV stand as a decorative surface, your screen might occupy some space. In this case, it might be better to mount it on the wall.
Note that our concrete furniture used in this configuration also works well for ultra-short throw projectors.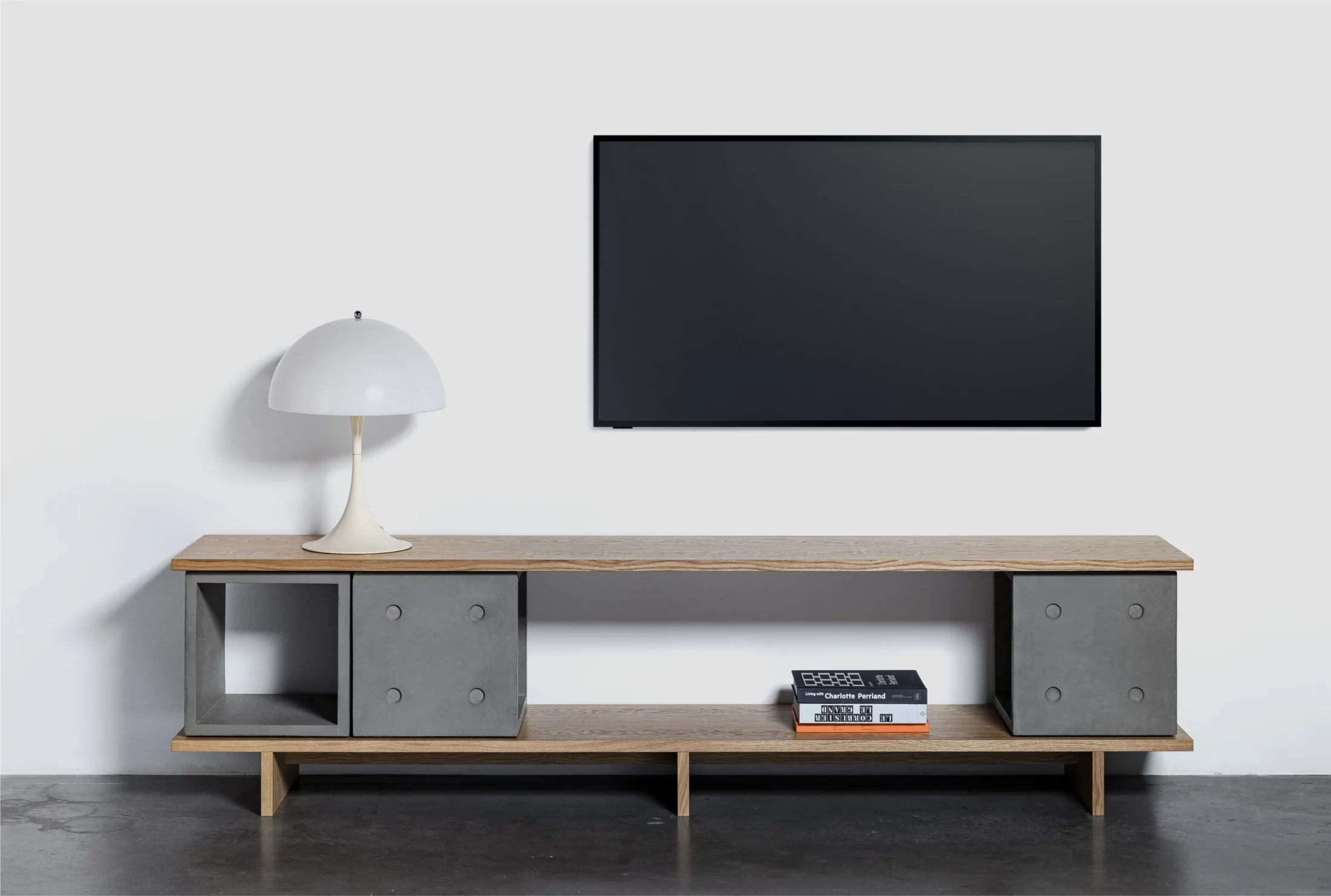 Option 2: Mounting the Flat Screen Above the Concrete TV Stand
In this setup, your TV stand will only serve to accommodate your equipment. At Lyon Béton, we prefer to keep them hidden as they are not always aesthetically pleasing. That's why the Dice concrete cube solution works well. By orienting certain cubes with a solid face toward you, you create niches to hide what needs to be concealed. Cable routing remains straightforward thanks to the two hollow faces of the cubes.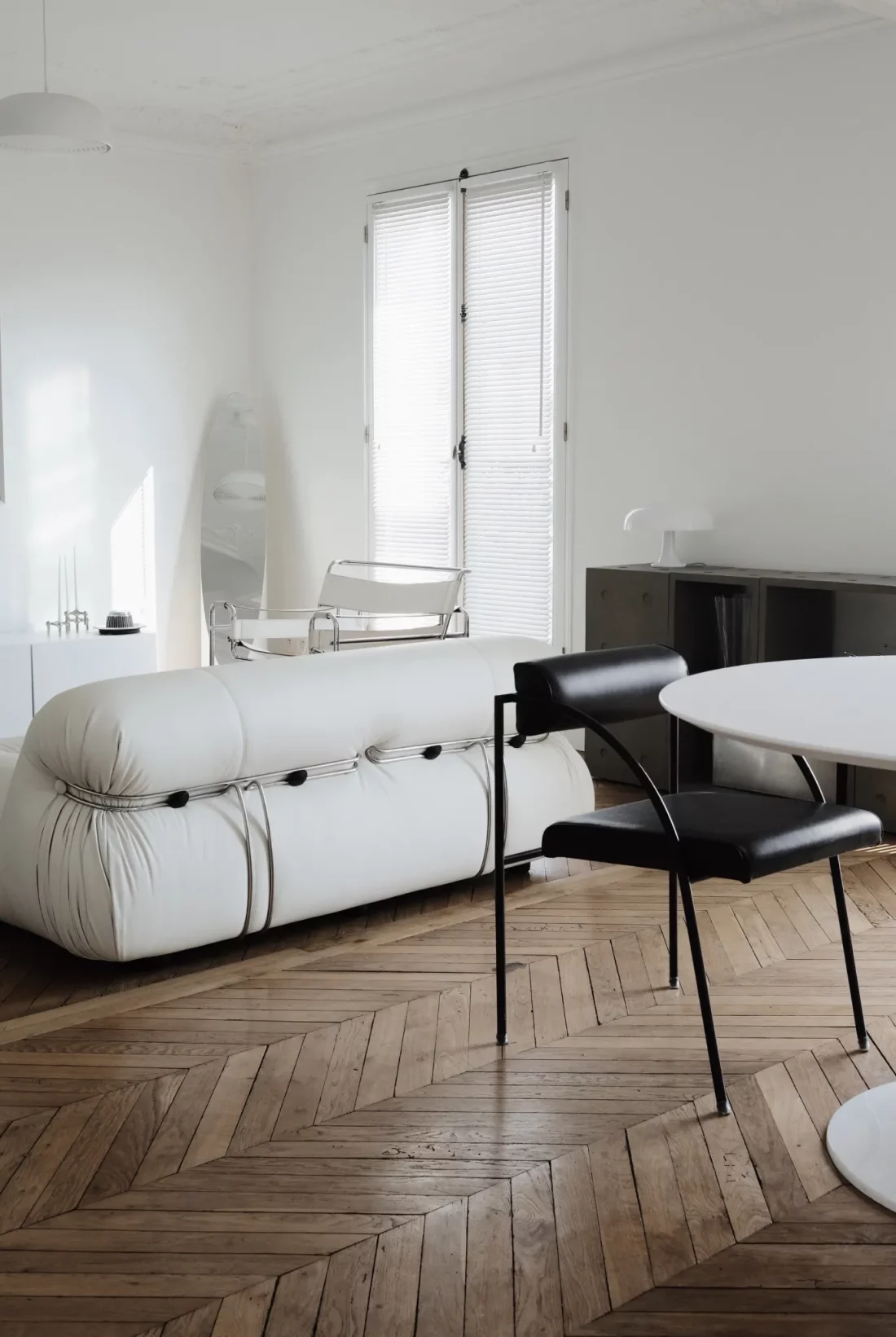 Advantages
Modern Aesthetic: Mounting the flat screen above the concrete TV stand creates a contemporary and sleek look. If you're still in the construction phase, it's an excellent time to plan for hiding cables in the wall, providing a neat and tidy appearance. Don't hesitate to plan for more than you need, such as multiple HDMI cables, a special sound cable, and, of course, a power outlet.
Space Saving: This option saves space on your TV stand, allowing you to use it for decorative items like vases or picture frames or as a Hi-Fi unit to place a record player or a higher-quality soundbar than the one integrated into your screen. Concrete also has interesting acoustic qualities.
Reduced Risk of Damage: By mounting the screen on the wall, you reduce the risk of accidental tipping or damage, especially if you have young children or pets.
">Pivot Screen: If you opt for an articulated arm and this feature interests you, you can easily adjust the orientation of your TV compared to if it were placed on a stand.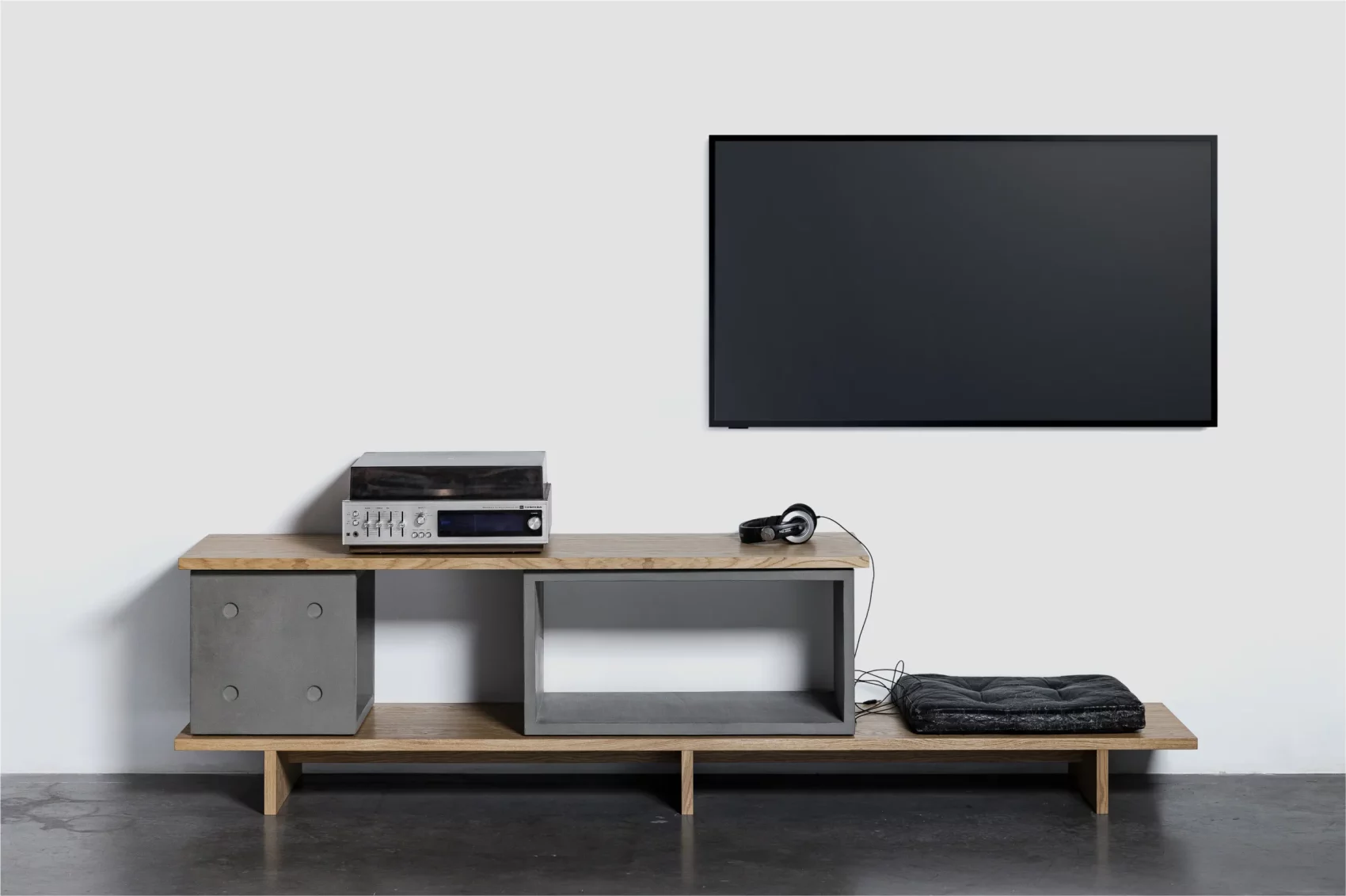 Disadvantages
More Complex Installation: Mounting a flat screen on the wall may require DIY skills or the assistance of a professional, which can entail additional costs if you don't do it yourself. Also, be cautious about the wall's strength; even with good anchors, drywall walls have their limits.
Difficult Access to Connections: Accessing the ports at the back of the screen can be more challenging, requiring the use of extension cables or cable concealers.
Questionable Aesthetics if you couldn't integrate the cables into the wall.
">Long-term Commitment: Once the screen is mounted on the wall, you won't change the layout of your living room anytime soon. It's essential to be confident in the placement of your TV corner in the house.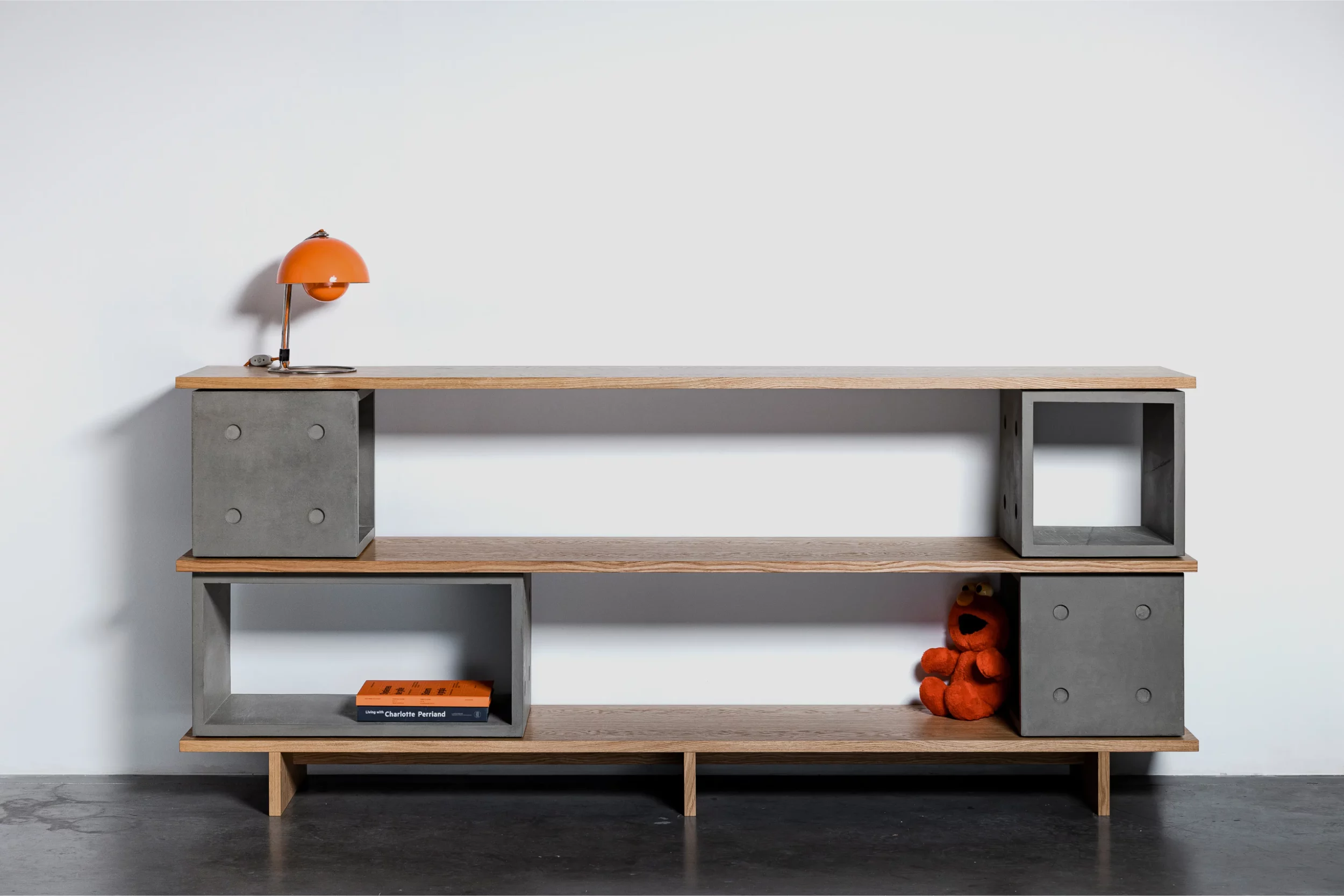 In the end, the decision to place your flat screen on the concrete TV stand or mount it above depends on your aesthetic preferences, available space, and comfort level with the installation process. If you're aiming for a modern and clean look, wall mounting may be the better option. However, if simplicity and flexibility are essential to you, placing the screen on the TV stand is a viable choice. Make sure to consider these factors and choose the solution that best suits your lifestyle and space. Regardless of your decision, well-chosen flat screens and concrete TV stands can create an elegant and functional entertainment area in your living room.

Don't forget to consult the manufacturer's recommendations for your flat screen for specific installation and safety guidelines, and consider hiring a professional if you have doubts about wall mounting.