Cloud is more than a storage solution; it's an installation that brings a little fresh air to the places that need it the most. Designed by artist Bertrand Jayr, this concrete shelf celebrates toilet paper's unique shape by lifting your spare rolls up off the ground and out from under the sink, cradling your T.P. in a cumulus formation that's as functional as it is whimsical.
Our toilet paper shelf brings a little whimsy to the places that need it the most.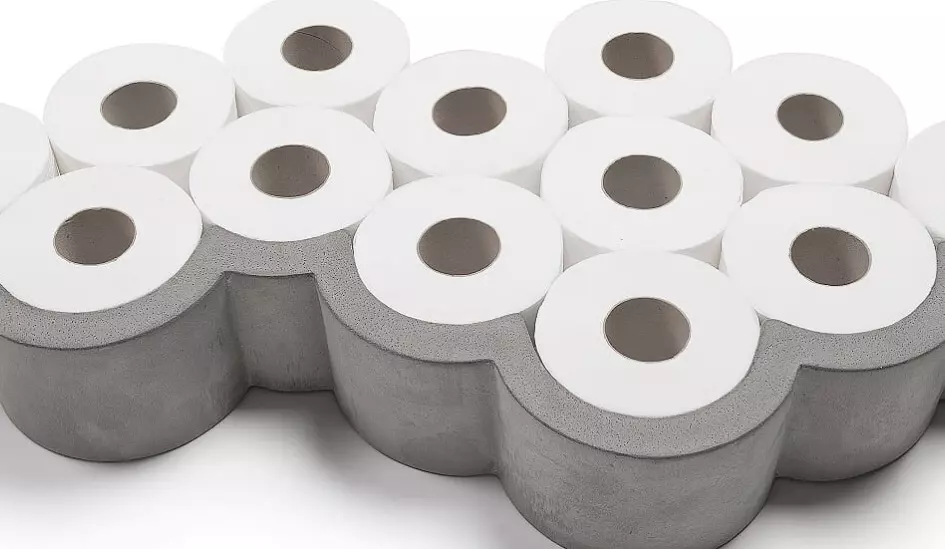 In the beginning, there was Cloud, and it was good.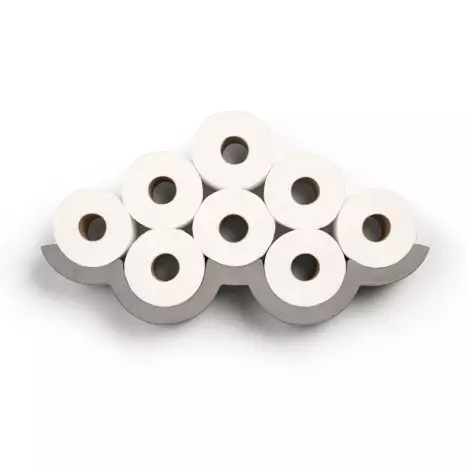 55 cm wide, a coping mechanism
With a width of 75 cm (29.5″), the original Cloud has no problem fitting through a standard-sized doorway. But bathrooms are sometimes tricky spaces. Many of our customers told us about the challenges–limited wall-space, exposed plumbing, backsplashes and other tiling–that prevented them from mounting a full-sized Cloud. We took your feedback to heart, and designer Bertrand set out to make a version of the shelf specially adapted to narrower washrooms. Our 55 cm (22″) Cloud is not only more compact, it also has a symmetrical design that's all its own.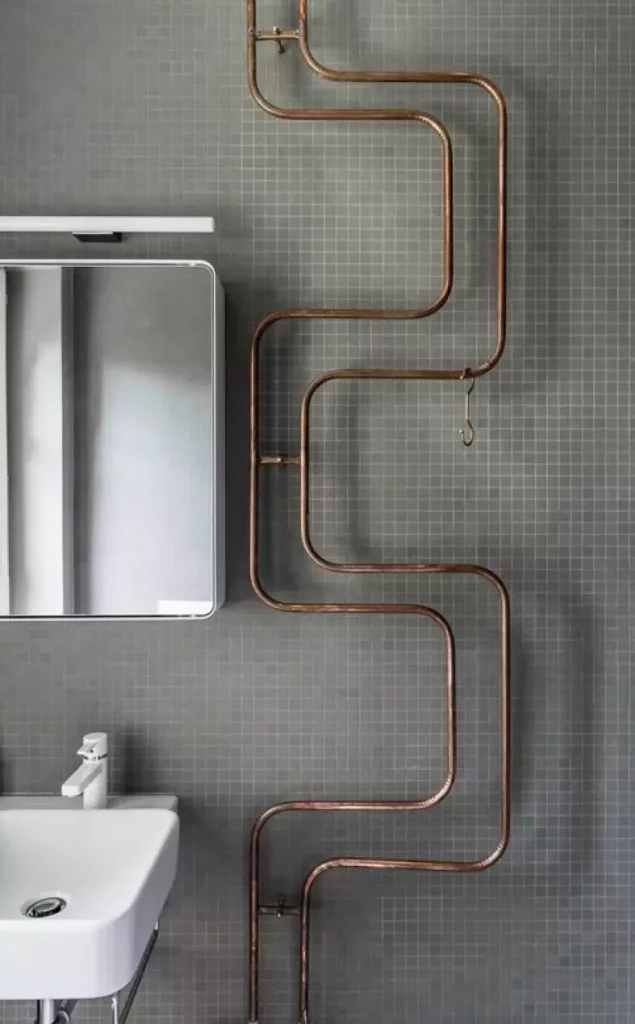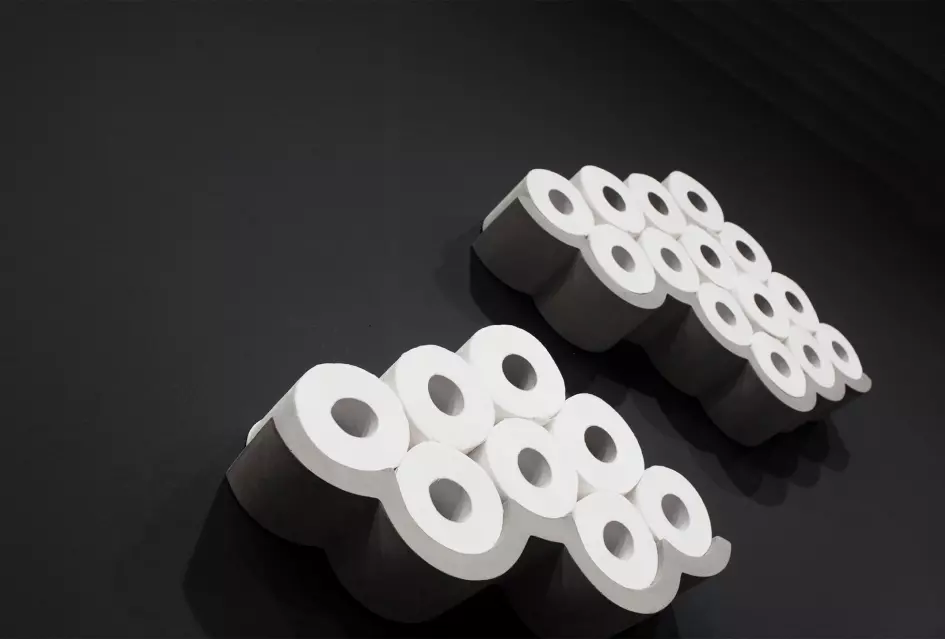 Each Cloud complements the other. If wall-space isn't an issue, consider mounting both side by side.
We haven't forgotten the dispenser. Ours is an homage to the designers of the 1960s, who knew how to incorporate modern technology with a certain flair.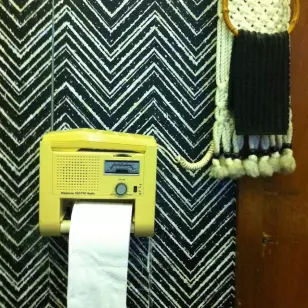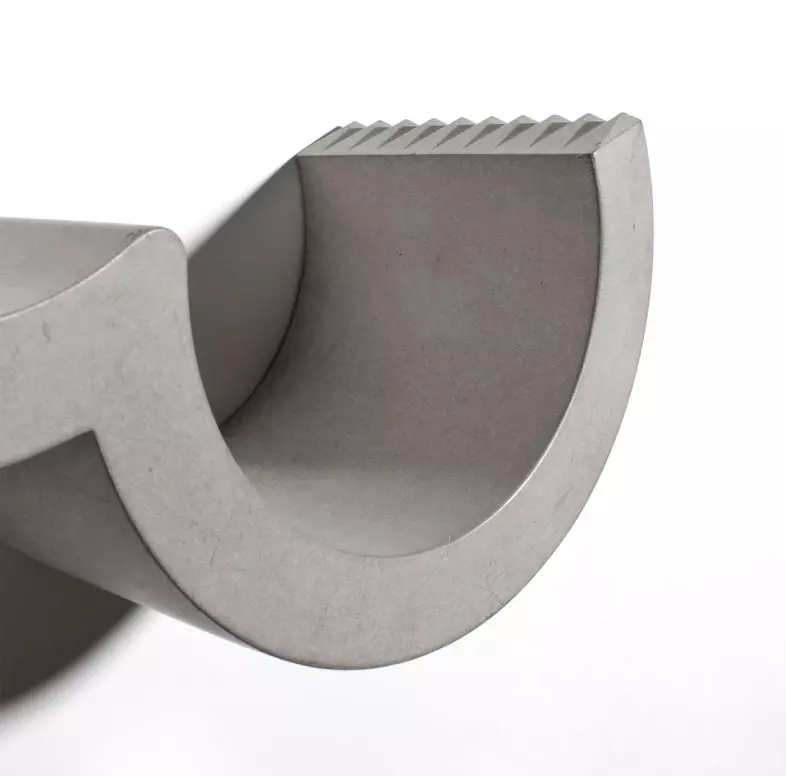 Low tech cutting edge
A proper toilet paper dispenser has a cutting blade to ensure straight and easy T.P. dispensing. Usually this feature is made of metal, but we challenged ourselves to make ours out of concrete. It might not be razor thin, but what our serrated concrete "blade" lacks in sharpness, it makes up for in perceptible affordance. That's a fancy way of saying it's sleek and easy to use.
Our toilet paper dispenser meets the needs of modern people who grab their toilet paper with one hand and Tweet with the other.

Welcome to the future.
You must be wondering: how do you mount Cloud?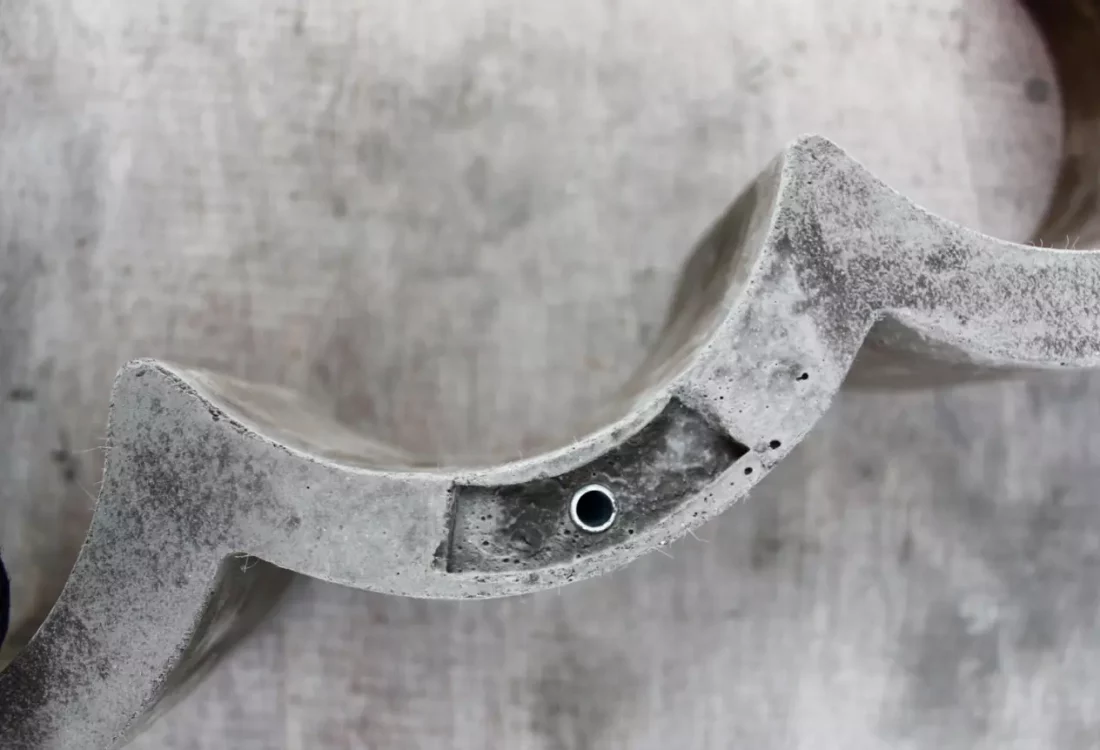 Fixtures are ugly. So we make them disappear.
We've designed a special bracket that fits seamlessly behind Cloud. Once your shelf is mounted, it will hang flush against the wall without any visible hardware. The trick is to know where to drill. Cloud comes with a template to help you place the brackets on your wall. All you need is a drill and a level. Cloud can be mounted on wood, stone, brick, and drywall–yes, even drywall, as long as you have the right screws and pegs. If you have any questions, ask your local hardware specialist.
L'enjeu est maintenant de percer votre mur exactement aux bons endroits. Pour viser juste, un gabarit de perçage est fourni. Vous aurez simplement besoin d'un niveau et d'une perceuse. Vous pouvez sans problème fixer votre étagère sur une cloison en bois, en pierre, en briquettes et même en plaque de plâtre. Si si même en plâtre. Il suffit d'utiliser des chevilles adaptées. En cas de doute, demandez à un vendeur spécialisé.